BMW E24 Intake Boots & Hoses
The intake boot provides a pathway for air from the air flow sensor to the intake manifold. On most BMWs the boot is made of rubber with an accordian shape that allows the engine to shift and vibrate. As with any rubber component the rubber can dry out and crack and that can lead to serious running and drivability issues. A crack in the boot means that air is entering the engine that is not being monitored by the airflow sensor. The engine computer relies on data from the airflow sensor to set the fuel mixture in the engine. Excess unmetered air can result in lean condition faults, rough running, misfires, and other performance issues. For misfire and lean condition faults, check your intake boots first.
As an alternative to the original rubber, we also offer silicone boots that are both stronger and last longer with a 4-layer silicone design. Samco silicone boots can also decrease your BMW's intake turbulence and restriction by replacing the accordian design with a smoothed internal surface. Samco boots are also perfect as part of a kit to eliminate the factory traction control system (sometimes called an ASC delete boot).

For accurate results, specify your model below.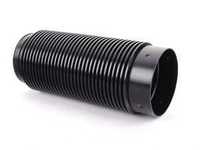 Replace your cracked or damaged intake air boot to maintain proper performance and engine longevity. This Genuine BMW intake hose directs air into the factory air box assembly from outside.
This item fits the following BMWs:
2/1983-1988
E28 BMW
524td 528e 533i 535i 535is M5
2/1983-1989
E24 BMW
633csi 635csi M6
2/1983-1987
E23 BMW
733i 735i

Part #: 13711287327
Ships in 3 days

Free Shipping
on orders $199 and up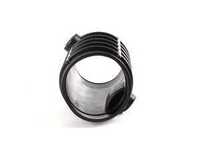 BMW rubber intake boot for cars mechanical throttle body. The boot connects the air flow sensor to the throttle body housing. NOT for cars with EML.
This item fits the following BMWs:
1989-1993
E34 BMW
535i
6/1987-1989
E24 BMW
635csi
1988-1993
E32 BMW
735i 735il l

Part #: 13541722847
In Stock

Free Shipping
on orders $199 and up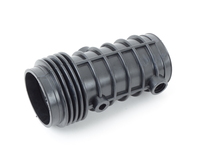 This intake boot goes from the air flow meter to the throttle body on E28 5 series, E24 6 series and E23 7 series with the M30 6 cylinder engine.
This item fits the following BMWs:
1984-1988
E28 BMW
535i 535is
1982-6/1987
E24 BMW
635csi
1985-1987
E23 BMW
735i

Part #: 13541707080
Ships on Feb 2, 2018

Free Shipping
on orders $199 and up