BMW E30 M3 aFe Cold-Air Intake Kits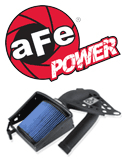 Founded in 1999, Advanced Flow Engineering (aFe) produces high flow, high performance replacement air filters and complete cold-air intake systems for BMWs. Each precision-engineered intake component and filter offers excellent design and construction, lifetime cleanable cotton filters that breathe easier than paper filters, powder-coated heat shields to block out hot engine air, and measurable performance gains resulting in increased horse power and torque. aFe's reputation is fast growing as a manufacturer and designer of quality and functional intake kits with excellent fit and finish and reasonable cost.
aFe enigneers their kits for each individual model application, even designing air filters from scratch to maximize the available surface area of the low pressure zone. They then offer their intake components in packages that fit your tastes and needs -
Replacement Performance Filter. A direct performance replacement filter for your stock air box.
Dynamic Air Scoops. Metal scoops or ducts that create a 'ram-air' effect to the intake.
Super Stock System. A performance filter combined with Dynamic Air Scoops and Throttle Body Spacer for power gains while keeping the OEM appearance.
Stage 1 Kit. A cone-filter kit with vehicle-specific heat shield and intake tubing to replace a stock airbox.
Stage 2 Kit. All of the components in a Stage 1 Kit plus additional intake tubing or ducting after the air box or air mass meter.
Sealed Intake. A Stage 1 or 2 Kit with an enclosed airbox and heat shield. The filter area is maximized inside a vehicle-specific airbox and then sealed with a cover for a OEM-type appearance.

For accurate results, specify your model below.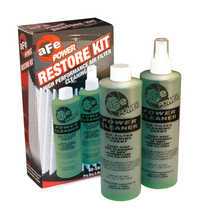 This eco-friendly air filter cleaner is for the aFe Pro Dry S performance air filter. Simply spray on and wash off and your Pro Dry S air filter is good to go. Please follow the instrucctions with the kit and you will have a lifetime of horsepower.

Part #: 90-59999
In Stock
Free Shipping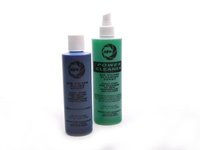 Bring your aFe filter back to life with a Restore kit from aFe. Included is filter cleaner & replacement oil. These air filter oils is designed to not harm MAF sensors, while allowing the filter to catch as much debris as possible.
Used for Pro 5 R filters

Part #: 55-10460
In Stock