E30 M3 Differential Mounts and Upgrades

Rubber mounts are used to locate the differential to the subframe in RWD BMWs. This is one area that we like to focus on to improve power transfer, response time, and the overall feel of the drivetrain. By using a stiffer bushing you reduce or eliminate the 'wind up' and deflection of the stock rubber differential mounts when power is applied. A solid bushing will not twist when power (torque) is applied. Instead that power is directed to the drive wheels where it will do the most good. Our diff mount upgrades are solid rubber, Delrin, or aluminum kits depending on the application and the intended use. Even though these were developed for our race cars, we put them in a lot of street cars as well. The diff is not directly linked to the wheel and suspension so these are not as affected by bumps and road imperfections. Some additional drivetrain vibration may be felt through the chassis but in our experience it's very minimal. When installing one of our performance differentials make sure you also replace the mounts! And any subframe overhaul should also include solid diff mounts. There's no downside!

For accurate results, specify your model below.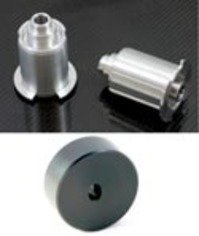 A BMW's subframe is the heart of the rear suspension. The differential is part of the subframe, as it is a stress member system. When the subframe moves, so do all of the rear suspension mounting points. Replacing the stock rubber subframe bushings with solid aluminum will limit drivetrain and suspension movement and keep your car's suspension geometry the way it's supposed to be. The Delrin diff mount bushing is a near-solid mount that will last longer than the original rubber and does not 'wind up' under load/unload. This transfers more power through the axles to the wheels. The Turner Motorsport E30 solid subframe and differential mount bushing kit is a direct replacement for the stock BMW subframe mounts and differential bushing. We have incorporated ideas from our other race style solid bushings not only make these very light weight but also to be fully serviceable and removable in the case of subframe or diff cover replacement. This kit is a legal upgrade in many racing classes.
We also sell the Solid Differential mount and Subframe Mounts separately, for those that may already have one of the products or if you desire spares for fast installation. A common example is if you have two differentials with covers, and want to make fast gearing changes at the track.

Click here for E30 Subframe Mount installation instructions.


Click here for Z3 / E36ti Differential installation instructions.
This item fits the following BMWs:
1984-1991
E30 BMW
318i 318is 318ic 325e 325es 325i 325ic 325is 325ix M3
Part #: E30SRSMK
Free Shipping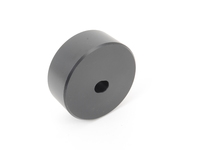 This rear differential mount is made from near-solid Delrin plastic and is a direct replacement upgrade from the stock rubber piece. The Delrin material has almost no flex to it, which results in better response, more feedback, and more power transferred to the wheels. Because the diff on these cars acts as a 'stressed' part of the rear suspension, we only advise using this solid mount with our Turner Solid Aluminum Subframe Mounts. This part is legal in many racing classes.
This item fits the following BMWs:
1984-1991
E30 BMW
318i 318is 318ic 325e 325es 325i 325ic 325is 325ix M3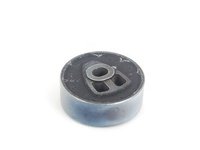 This is a solid rubber Original BMW differential mount. It's solid so that the differential won't move around too much under load. Ideal for use on either a street driven car or for use on a race track.
This item fits the following BMWs:
1984-1991
E30 BMW
325e 325es 325i 325ic 325is 325ix M3
Part #: 33171134802
Free Shipping