H&R Coil Overs provide you with an exceptional blend of ride and handling with the added feature of height-adjustability. With coil overs from H&R you get shocks and springs that are engineered together. The result is incredible handling with ride that is tuned for the street. Forget the notion that coil overs are only to be used in racing - they are now the perfect package for your streetcar. H&R coil overs have ride-height adjusting perches for most BMW models.

H&R is the original German coil over manufacturer - designing and testing coil overs from their base in Sauerland. H&R began by producing high-quality springs for motorsports and rally. Then grew to include high-performance street vehicles and later engineering their springs to work within custom-designed shock absorbers to form high-performance coil over suspension kits. Each kit is designed in-house, tested extensively (including the Nurburgring) and produced with quality materials. Every H&R coil over is TUV tested and approved and ISO certified.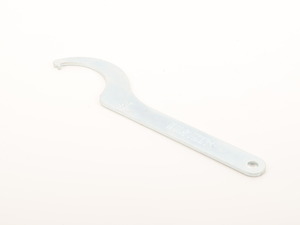 Bilstein Coil Over wrench for some PSS, PSS9 and PSS10 ki...

Bilstein Coil Over wrench for some PSS, PSS9 and PSS10 kits. Small wrench for adjusting the spring perch and lock ring on coil overs that require the M-F round pin style of adjuster (not rectangular inter-locking adjuster). May also be used with other coil over kits (H&R, Moton, JRZ, etc) that use a similar adjuster.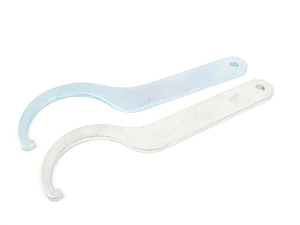 H&R spanner wrenches for H&R coil over ki...

H&R spanner wrenches for H&R coil over kits. This set consists of both a small wrench for the lock ring (68-75mm OD) and a large wrench for the actual perch (80-90mm OD).