BMW E31 Oil Filters & Oil Filter Kits
What is more important to your engine than its oil supply? You can change your oil as many times as you want but if you don't change the oil filter you might as well dump the old oil back in! Replace your oil filter with every oil change (per BMW's recommendation) and you'll never worry about dirty oil again. We supply filters from the OEM Suppliers to BMW - Mahle, Mann, or OE BMW.

For accurate results, specify your model below.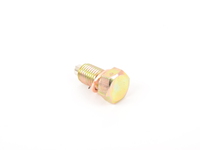 Turn your oil drain plug into an effective metal particle filter! This drain plug fits virtually all BMWs, and has a SUPER strong magnet built into it's tip, trapping iron and steel contaminants and safely removing them from the circulation.
This is a must for ALL BMWs, and simply installs in place of your existing drain plug. With every oil change you perform on your BMW, you'll be able to inspect for metal shavings and debris. Many times, if something is going wrong on your BMW's engine, the drain plug can give you an early warning. Our championship race team uses this info all the time (Ever find a piece of a valve spring in your oil? We have!) Be sure to get one now, and make the swap next oil change!
This magentic drain plug most BMWs (except pre-1980's). It includes a new/fresh copper washer.
** Requires thin wall socket and very slight trimming of the undertray for E46 M3, Z4M, Z3M with S54 engine **
This item fits the following BMWs:
1984-1991
E30 BMW
318i 318is 318ic 325e 325es 325i 325ic 325is 325ix M3
1992-1998
E36 BMW
318i 318is 318ti 318ic 323is 323ic 325i 325is 325ic 328i 328is 328ic M3
1999-2005
E46 BMW
323i 323ci 325i 325ci 325xi 328i 328ci 330i 330ci 330xi M3
1976-1981
E12 BMW
528i 530i
1982-1988
E28 BMW
524td 528e 533i 535i 535is M5
1989-1995
E34 BMW
525i 530i 535i 540i M5
1997-2003
E39 BMW
525i 528i 530i M5
2004-2005
E60 BMW
525i 530i
1981-1987
E23 BMW
733i 735i
1988-1994
E32 BMW
735i 735il 740i 740il 750il
1990-1999
E31 BMW
840i 840ci 850i 850ci 850csi
2004-2006
E83 BMW
X3 2.5i X3 3.0i
2000-2006
E53 BMW
X5 3.0i
1997-2002
Z3 BMW
Z3 1.9 Z3 2.3 Z3 2.5i Z3 2.8 Z3 3.0i M Roadster M Coupe
2003-2005
Z4 BMW
Z4 2.5i Z4 3.0i

Part #: TMS1798
In Stock

Free Shipping
on orders $199 and up
Replacement oil filter kit for most V8 & V12 engines from 1988 to 2003 that have plastic ends on both sides of the filter. Oil filter includes gasket / seal rings. This filter is often sold under BMW part# 11 42 1 745 390 (11421745390). These are Mahle or Mann brand.
This oil filter fits the following BMWs:
1994-1995
E34 5 Series
V8 - 530i, 530i Wagon, 540i
1997-2003
E39 5 Series
V8 - 540i & M5
1992-1994
E32 7 Series
- 740i, 740iL, 750iL
1995-2001
E38 7 Series
- 740i, 740iL, 750iL
1992-1999
E31 8 Series
- 840i 840ci 850i 850ci 850csi
2000-2003
X5 SAV
V8 - X5 4.4, X5 4.6is
2000-2003
Z8
** Please be sure to verify your filter has plastic ends, as shown in the photo.

Part #: 11427510717
In Stock

Free Shipping
on orders $199 and up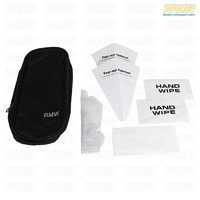 This Genuine BMW oil travel case is perfect for holding a 1 liter /1 quart oil bottle for topping up between oil changes. The case has 3 velcro strips on the back to secure the case inside of the trunk. Case includes 2 hand wipes, 2 laminated cardboard funnels, 2 plastic gloves, and 2 cleaning cloths.

Part #: 83292158848
In Stock

Free Shipping
on orders $199 and up