BMW E32 Water Pumps

When maintained, your BMW's cooling system should be bulletproof. The weakest link on any BMW model is likely to be the water pump, thermostat, or electrical parts on the newer models. BMW water pumps have gone through many design and material changes over the years in an effort to make the cooling system more efficient and reduce parasitic drag on the engine. The water pumps we sell are the latest and best designs that BMW and OEM suppliers can produce. Whenever possible we prefer to sell a water pump with a composite impeller, not metal. The latest BMW designs use a composite impeller that is far lighter than metal and much stronger than plastic. Metal impeller pumps are typically heavier and may have bearing problems that lead to premature leaks. Plastic pumps were infamous in the mid-1990s for disintegrating. The composite impellers have proven themselves for over a decade as a trouble-free and efficient design and many of the OEM suppliers are also introducing updated composite designs for older models too.

For accurate results, specify your model below.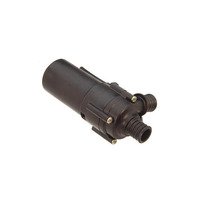 The auxiliary water pump helps to move coolant through the heating system. Sometime the unit can develop leaks or the pump itself may fail.
When doing any sort of repair or maintenance there is no replacement for genuine factory parts. Turner Motorsport carries the Genuine BMW brand with pride and has the parts you need to complete your next project with confidence.
This item fits the following BMWs:
3/1990-1995
E34 BMW
525i 530i 535i 540i M5
1988-1994
E32 BMW
735i 735il 740i 740il 750il
1990-1999
E31 BMW
840i 840ci 850i 850ci 850csi

Part #: 64118390063
Price: $183.09 (USD)
$208.31
(Sale - Save 12%)
Ships in 5 days

Free Shipping
on orders $199 and up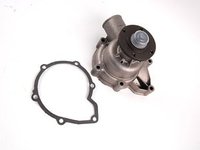 5, 6, 7-series WaterPump (for cars with screw-on fan clutch)
Graf manufactures a wide range of cooling system repair parts for many European vehicle makes including BMW and Mini. With a sharp focus on quality materials and precision manufacturing, this company brings you high quality replacement parts that are meant for the long haul.

This item fits the following BMWs:
1980-1981 E12 BMW 528i
1982-1988 E28 BMW 533i 535i 535is
1989-1995 E34 BMW 535i
1982-1989 E24 BMW 633csi 635csi
1980-1987 E23 BMW 733i 735i
1988-1994 E32 BMW 735i 735il
Part #: 11519070761
Ships in 2 Days

Free Shipping
on orders $199 and up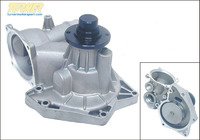 Don't take your car's cooling system for granted! One of the biggest weak points is the cooling system. Replacing your waterpump will go a long way for keeping your car on the road and operating properly.
This item fits the following BMWs:
1992-1995
E34 BMW
530i 540i
1992-1994
E32 BMW
740i 740ill
Packaged by Turner
Part #: 11510007042X
Price: $226.54 (USD)
$296.43
(Sale - Save 24%)
In Stock
Free Shipping