Rubber cooling hoses become dry and crack over time which leads to coolant leaks from the ends of the hose. Hoses should be inspected as part of a yearly evaluation of your cooling system. Caring for the rubber will prolong the life of the hose. Our replacement hoses are a direct fit in place of the stock hoses. We also sell OE-type hose clamps that are superior to the auto store generic versions.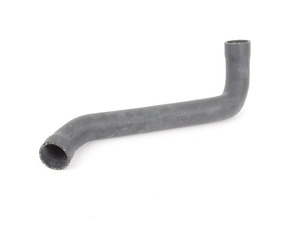 Replace your cracked or leaking radiator hose to prevent further leaks and potentially catastrophic failure. This hose replaces the lower radiator hose that connects to the thermostat housing.
This radiator hose is an OEM Rein hose and offers high quality and longevity.
Fits the following BMWs:
06/1987+ E24 BMW 635CSi M30
E34 BMW 535i M30
E32 BMW 735i/iL M30