E32 Differential Mounts and Upgrades

Rubber mounts are used to locate the differential to the subframe in RWD BMWs. This is one area that we like to focus on to improve power transfer, response time, and the overall feel of the drivetrain. By using a stiffer bushing you reduce or eliminate the 'wind up' and deflection of the stock rubber differential mounts when power is applied. A solid bushing will not twist when power (torque) is applied. Instead that power is directed to the drive wheels where it will do the most good. Our diff mount upgrades are solid rubber, Delrin, or aluminum kits depending on the application and the intended use. Even though these were developed for our race cars, we put them in a lot of street cars as well. The diff is not directly linked to the wheel and suspension so these are not as affected by bumps and road imperfections. Some additional drivetrain vibration may be felt through the chassis but in our experience it's very minimal. When installing one of our performance differentials make sure you also replace the mounts! And any subframe overhaul should also include solid diff mounts. There's no downside!

For accurate results, specify your model below.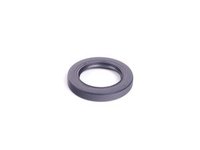 Rubber seals are often hardened and damaged by excessive heat and constant temperature changes causing them to become brittle and crack or split. If your seal has split, replace it with a new Elring seal for long reliability and to prevent further problems.
Elring is one of the biggest OEM names in the manufacturing of high quality gaskets that are available for very affordable prices. Elring has supplied many automotive names for years with the gaskets that seal your car's components from day 1 so you can rest assured that these components will last for a long time to come!
Fits the following BMW engines:
E30 318i/is 325e 325i/ix M3
E36 318i/ic/is/ti 323i/is 325i/is 328i/is M3
E28 524td 528e 533i 535i
E34 525i 530i 535i
E24 633CSi 635CSi
E23 733i 735i
E32 735i/iL
Z3 1.9 2.5 2.5i 2.8 3.0i M Coupe/Roadster

Part #: 33107505602
Ships in 2 Days

Free Shipping
on orders $199 and up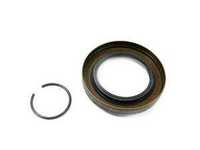 If your differential is leaking fluid, this is the likely cause. Restore the tight seal with this Genuine BMW seal to prevent potential damage or future failure.
Fits the following BMW Chassis:
E30, E36, E28, E34, E24, E23, E32, E38, Z3

Part #: 33107505602
In Stock

Free Shipping
on orders $199 and up