BMW E34 M5 Internal Engine Parts

Rebuilding your engine or giving your cylinder head an overhaul? Internal engine components covers parts that are located within the engine block and cylinder head. Examples include: timing chains and tensioners, rocker arms, rod bolts and studs, head bolts, valve springs, connecting rods, and more. These are Genuine BMW engine parts, performance upgrades, or approved aftermarket brands that have a long track record of reliability and quality.

For accurate results, specify your model below.
If you are using a premium fastener, such as the ARP brand rod bolts, head bolts, or main bolts, then you will want this assembly lube. Made to be used to precisely duplicate all ARP fastener preload specifications. Available in 3 sizes -- single use 0.5oz packet, 1.69 fl oz tube, or 10oz bottle (select your size below)

Part #: TMS1733

Free Shipping
on orders $199 and up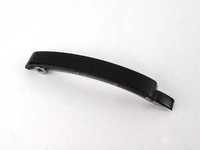 S38 Timing Chain Tensioner Rail. We typically see this in need of replacement in the 80-100,000 mile mark. We recommend replacing this when you replace your timing chain or when performing an engine rebuild.
This item fits the following BMWs:
1988
E28 BMW
M5
1991-1995
E34 BMW
M5
1987-1989
E24 BMW
M6

Part #: 11311309945
Free Shipping