BMW E34 Camshafts

Many times you can boost your mid-high end power with factory BMW parts such as these stock BMW camshafts. In some cases you can bolt these alternate cams into your engine for an instant power boost. BMW itself offered performance cams in some models. We offer upgrades using S50 / S52 cams, ZHP cams, and others that meet factory OE specs.

For accurate results, specify your model below.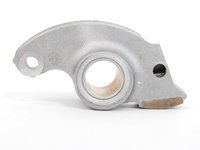 Replace your worn rocker arm with this unit. The rocker arms make contact with the camshaft and control the movement of the valves. Any time a camshaft is replace it is always a good idea to replace the rocker arms with new units. It is also a good idea to replace the rocker shafts that the arms mount on.
Since the late 1800's Febi has been fabricating replacement metal parts. This history is self evident in the quality and vast amount of applications they service. With more than 34,000 repair solutions for cars and commercial vehicles you can be sure Febi has you covered.
This item fits the following BMWs:
1970-1976
2002 BMW
1600 2002 2002tii
1984-1985
E30 BMW
318i
1976-1981
E12 BMW
528i 530i
1982-1988
E28 BMW
533i 535i 535is
1989-1993
E34 BMW
535i
1982-1989
E24 BMW
633csi 635csi
1981-1987
E23 BMW
733i 735i
1988-1992
E32 BMW
735i 735il

Part #: 11331271833
Ships in 1 day

Free Shipping
on orders $199 and up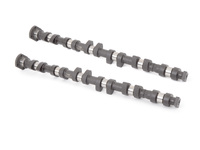 For the US E36 M3. Schrick 264/256 degree camshafts boost mid-high end power for that extra motivation at higher rpm. Low-end torque is not seriously affected due to the M50/M52s VAN0S System. And, higher profile cams work extremely well with an upgraded intake and exhaust. When upgrading the cams there are other areas you must take into consideration. Higher-flow fuel injectors, larger mass-air sensor, and custom programming are strongly recommended. Turner Motorsport sells complete intake & cam packages that boost power to over 290hp. See the Engine section under Camshafts for more info.
Cam Specs:
Intake - 264 degree, 11.2mm lift
Exhaust - 256 degree, 10.6mm lift

Schrick Technical Information / Specs

This item fits the following BMWs:
1993-1998 E36 BMW 325i 325is 325ic 328i 328is 328ic M3
1993-1995 E34 BMW 525i
1997-1998 Z3 BMW Z3 2.8
1998-1999 Z3 BMW M Roadster M Coupe

Part #: TMS3859
In Stock
Free Shipping
These Schrick camshafts are the same specs as the stock US S50 cams -
Intake: 252 degree, 10.2mm lift
Exhaust: 244 degree, 9.5mm lift
With original S50/S52 cams in short supply, and a new set running over $2,000 from BMW, you can source new M3-spec cams from Schrick. These are the same specs as the US S50 engine and very close to the stock S52 cams. These make a great upgrade for M50 (325i, 525i) and M52 engines (328i, 528i) with the proper tuning. These bolt in just like the stock and M3 cams with no special hardware upgrades required - use your stock valve springs, lifters, etc. But for reliability we recommend replacing the lifters, valve springs, and retainers with new stock parts on high mileage engines.
Full cam specs:
Schrick Technical Information / Specs
This item fits the following BMWs:
1993-1999
E36 BMW
325i 325is 325ic 328i 328is 328ic M3
1993-1995
E34 BMW
525i
1997-1998
E39 BMW
528i
1997-1998
Z3 BMW
Z3 2.8
1998-1999
Z3 BMW
M Roadster M Coupe

Part #: TMS21521
Ships on May 22, 2018
Free Shipping