BMW E36 Cam Sprockets & Gears

Prior to the use of the VANOS self-adjusting cam sprockets all BMWs used a fixed cam sprocket/gear and in some cases, performance versions were available to retard or advance timing depending on the need. We offer factory BMW cam gear upgrades as well as our own adjustable units for proper setup and dialing in of intake and exhaust cams.

For accurate results, specify your model below.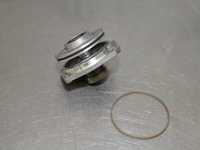 If you're not sure if your VANOS seals are bad then the only question you need to answer is if you've replaced them. Every unit from the factory came with the same failure prone o-rings and seals, even the re-manufactured units you can still get today. The only real fix is by replacing the seals and o-rings with material that is built to last in the oiled, extreme temperature environment found in these kits.
A premium product replacement with easy to follow instructions makes rebuilding your VANOS unit a must. Even though the power loss is barely felt it's the opposite result once you replace the seals, every car that gets rebuilt ends up wowing the customer and all of them saying they didn't realize what they lost.
There are a number of symptoms that will plague your car as a result of these failing seals such as erratic idle, engine hesitation, stalling, and increased fuel consumption to name a few. If you've been chasing down any of these symptoms with no fix then this could be your issue.
While you're replacing the seals in your VANOS unit it a good time to install anti-rattle spacers to tighten up the gaps in your stock assembly and get rid of that noisy VANOS clatter.
This item fits the following BMWs:
1992-1998 E36 BMW 323is 323ic 325i 325is 325ic 328i 328is 328ic M3
1997-1998 E39 BMW 528i
1997-1998 Z3 BMW Z3 2.8
1998-2000 Z3 BMW M Roadster M Coupe

Part #: 012016ECS
Ships in 1 day
Free Shipping