BMW E39 M5 Hood Shocks, Struts

There are very few car-related things more annoying than having the hood or trunk fall on you when you're working under it. Especially when the hood struts are easy to replace and not very expensive. These are the OEM hood shocks with the highest quality. Replace them today and your mechanic will thank you later.

For accurate results, specify your model below.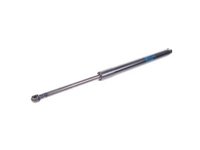 Bonked on the head with your trunk lid? Sounds like it is time to replace the trunk lid gas pressurized spring commonly known as the trunk shock. These shocks are a quick and easy replacement. OEM manufacturer. Sold individually.
This item fits the following BMWs:
1997-2003
E39 BMW
525i 528i 530i 540i M5
Part #: 51248222913
In Stock

Free Shipping
on orders $199 and up