BMW E39 M5 Air Filters

Lackluster performance from a high-performance machine can only mean one thing: poor maintenance. Keep your car at peak operating levels by doing simple things like replacing your air filter. Stock BMW air filters are made from pleated paper. In some cases you can simply remove it from the car and give it a good shake or brush with a very soft bristle brush. But for heavily soiled filters a replacement is the only option. A lot of fresh air is crucial for your BMW's engine to make power. Don't let the filter be the weak link. We only offer OEM brands for air filters.

For accurate results, specify your model below.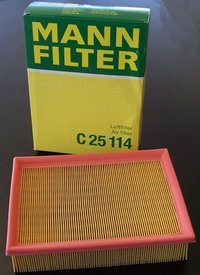 Replacement filter for stock airbox. Made by an OEM supplier.
This item fits the following BMWs:
1989-1995
E34 BMW
530i 540i
1997-2003
E39 BMW
540i M5
1988-1994
E32 BMW
740i 740il
1995-2001
E38 BMW
740i 740il
1990-1999
E31 BMW
840i 840ci
2000-2006
E53 BMW
X5 4.4i X5 4.6is X5 4.8is
2000-2003
E52 BMW
Z8 Roadster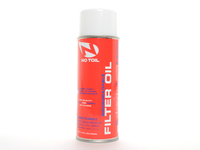 Don't use harsh solvents like gasoline to clean your ITG on your Eurosport/Conforti intake kit (or similar foam filter element). This product is all you need to maintain your ITG foam filter, and is recommend for use with all Conforti Cold-Air Intake Kits.
When cleaning an ITG foam filter, ITG recommends using warm water and a mild detergent (simple dish soap is fine). Strong detergents and solvents can harm the foam, and cause the filter to break down. Once dirt, dust and debris are rinsed out of the filter, it should be re-oiled to ensure proper function of the filter. ITG recommends No-Toil filter oil, as it is safe to the foam filter media, and is completely waterproof. Drive with more peace of mind through heavy rain and puddles.
Please note, as this product is an aerosol, it
MUST BE SHIPPED BY UPS GROUND.
Sorry, this can not be shipped outside of the US/Canda.