BMW E46 M3 Carbon Fiber Interior Parts

Interior trim looks amazing when made from carbon fiber. Just as chrome and wood grain were the trim finishes in their respective times, carbon fiber is the style finish of current times. It is the finishing touch that sets one interior apart from all of the standard factory trim kits and reinforces the impressions of advanced technical sophistication that comes with every BMW. Real carbon fiber is the perfect aesthetic complement to a BMW's design and engineering - it's strong but lightweight and looks high tech. Our carbon fiber trim pieces and kits are very high quality with fit and finishes just like the factory original trim. In many cases, our pieces are actual Genuine BMW carbon fiber accessories.

For accurate results, specify your model below.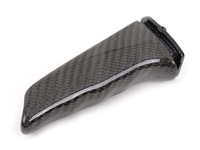 Our OEM style carbon fiber eBrake handle provides your BMW with the complete OEM look, yet stands out from the rest of the interior trim. If you already have the carbon fiber interior trim, then this is also the perfect compliment to the rest of the interior trims. Fits BMW E36 E46 E39 E82 E90 E92 E93 E60 E63 E38 E85.
This item fits the following BMWs:
1992-1998
E36 BMW
318i 318is 323is 325i 325is 325ic 328i 328is 328ic M3
1999-2005
E46 BMW
323i 323ci 325i 325ci 325xi 328i 328ci 330i 330ci 330xi M3
2006+
E90 BMW
325i 325xi 328i 328xi 328i xDrive 330i 330xi 335i 335xi 335i xDrive M3
2006+
E92 BMW
328i 328xi 328i xDrive 335i 335xi 335i xDrive M3
2006+
E93 BMW
328i 328xi 328i xDrive 335i 335xi 335i xDrive M3
1997-2003
E39 BMW
525i 528i 530i 540i M5
2004-2010
E60 BMW
525i 525xi 530i 530xi 528i 528xi 528i xDrive 535i 535xi 535i xDrive 545i 550i M5
2004+
E63 BMW
645ci 650i M6
1995-2001
E38 BMW
740i 740il 750il
2003-2008
Z4 BMW
Z4 2.5i Z4 3.0i Z4 3.0si Z4 M Roadster Z4 M coupe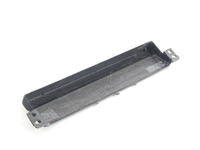 Who needs a radio when you have a 24 valve symphony under the hood? This factory M3 CSL carbon fiber block-off panel allows you to remove the radio on your E46 and still preserve a nice clean look to your dash. Perfect for a race or track-only car.