BMW E46 M3 Aero & Body Kits

Body kits include front, side, rear, and other components to completely alter or update the appearance of your BMW. These may not be wild and attention-getting add-ons. We offer many pieces that replicate factory bodywork from M3, M5, M Sport and other BMW factory aero kits. Updating the trim and appearance is a great way to add value and refresh your car's ordinary looks.

For accurate results, specify your model below.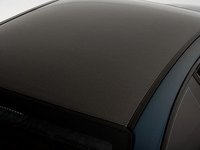 This carbon fiber E46 roof panel is a direct replacement for the steel roof, saving nearly 50 pounds of weight from a critically high point in the vehicle - reducing body roll and improving overall performance, while giving you a smooth and clean surface when deleting your sunroof. It was inspired by the carbon roof used on the E46 M3 CSL and carried over to other M models and imitated in the aftermarket. Don't bother with carbon fiber vinyl and step up to the real thing! This carbon roof is now available after several years of painstaking development and test fits. We're excited to offer this high quality carbon roof at a competitive price!
This carbon roof is made in the USA and designed to fit just like the factory CSL piece. When properly installed, it fits and looks just like it came from the factory. Minimal prep is required to install it, however, professional installation is encouraged. Fits coupe models only.