Most people don't look at their door sills when they open the door. It's not the first place your eyes drift to (especially on highly personalized interiors). But your door sills are prime real estate for some decoration. It's a very long space with and when something is there the eyes are drawn to it. BMW chooses to dress up this area with additional ///M or Individual branding. These door sill strips are Genuine BMW factory accessories.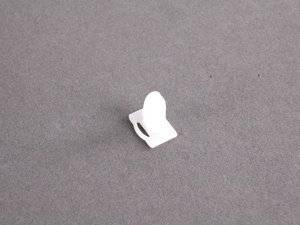 Fastens your door sill strip to the door sill. These plastic clips often break after years of changing temperature and becoming brittle.

Genuine BMW Clip Natur - L=13,2Mm
This item fits the following BMW Chassis:
E30 M3,E36 M3,E34 M5,E39 M5,E60 M5,E63 M6,E82 1M Coupe,E85 Z4M,E30,E34,E36,E38,E39,E46,E63,E65,E82,E85 Z4,E86 Z4,E89 Z4,F01,F02,F10,F13,F22,F30,F31,F32,F80 M3,F82 M4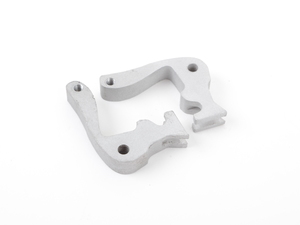 Hard Motorsports offers RS style door latch conversion for your E46 M3/Coupe. These Conversion kits work with all stock internals, requiring no cutting or modification for installation, allowing you to go back to your stock door handle any time. These RS straps are easier to grab than your normal door handle, especially when wearing gloves. Because of their bright color and their 6061 Aluminum construction, they are easy to see and stronger than stock internals, which is very useful in case of an emergency.
Product Features:
Constructed from Machined 6061 Aluminum
Bright color straps easy to see at all times
Easier to use than traditional handles with gloves
Lifetime warranty on fabric pull-strap
Fits the following vehicles:
E46 BMW M3 and All Coupe Submodels