Rubber mounts are used to locate the differential to the subframe in RWD BMWs. This is one area that we like to focus on to improve power transfer, response time, and the overall feel of the drivetrain. By using a stiffer bushing you reduce or eliminate the 'wind up' and deflection of the stock rubber differential mounts when power is applied. A solid bushing will not twist when power (torque) is applied. Instead that power is directed to the drive wheels where it will do the most good. Our diff mount upgrades are solid rubber, Delrin, or aluminum kits depending on the application and the intended use. Even though these were developed for our race cars, we put them in a lot of street cars as well. The diff is not directly linked to the wheel and suspension so these are not as affected by bumps and road imperfections. Some additional drivetrain vibration may be felt through the chassis but in our experience it's very minimal. When installing one of our performance differentials make sure you also replace the mounts! And any subframe overhaul should also include solid diff mounts. There's no downside!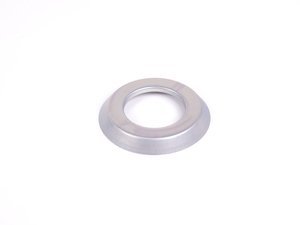 Genuine BMW Dustcover Plate, LargeThis item fits the foll...



Genuine BMW Dustcover Plate, Large
This item fits the following BMW Chassis:
E53 48IS,E46,E53 X5,E70 X5,E71 X6,E83 X3,E90,E92,F01,F02,F06,F10,F12,F13,F15,F16,F25 X3,F26 X4 X4,F30,F31,F32,F33,F34,F36


Bushings tends to wear over time and split or even break ...

Bushings tends to wear over time and split or even break free from the internal sleeve, causing excessive movement and sloppy control feel. OEM LemfAPrder bushings are the perfect option to restore suspension back to day 1 quality.
OEM LemfAPrder is an engineering company that focuses on high-quality, precision manufacturing of critical suspension and steering components. Providing exceptionally high quality parts directly to BMW, as well as 50+ other big name automotive companies, such as Mercedes and Audi, their history of reliability and variety of offered parts makes them one of the biggest names for a go-to OEM parts provider. LemfAPrder parts place an important emphasis on design, production, and assembly, ensuring maximum reliability. They even coat all parts possible with corrosion protection for extended longevity.
As a leading source of high performance BMW parts and accessories since 1993, we at Turner Motorsport are honored to be the go-to supplier for tens of thousands of enthusiasts the world over. With over two decades of parts, service, and racing experience under our belt, we provide only quality performance and replacement parts. All of our performance parts are those we would (and do!) install and run on our own cars, as well as replacement parts that are Genuine BMW or from OEM manufacturers. We only offer parts we know you can trust to perform!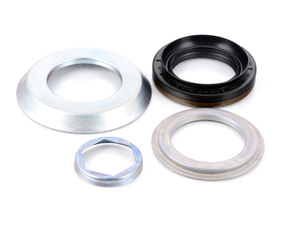 ---