BMW E61 Transmission Filter Kits & Transmission Service Parts
BMW automatic transmissions require a regular filter and fluid change. While BMW has recently implemented "Lifetime" fluid on most current models, we feel that it is critical to change the transmission filter and flush the fluid at least every 50,000 miles. We carry the BMW transmission filters and special transmission fluids for your BMW.
You're currently viewing parts for your
(E61) 5-Series Touring 2006-2010
.
Reset your chassis

For accurate results, specify your model below.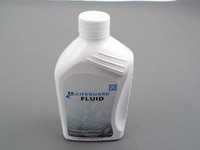 This ZF Lifeguard 6 Automatic Transmission Fluid - ATF - is the equivalent to Shell M-1375.4 for 6 speed automatic transmissions.
This item fits the following BMWs:
2008+
E82 BMW
135i
2006-2011
E90 BMW
325i 325xi 328i 328xi 328i xDrive 330i 330xi 335d 335i 335xi 335i xDrive - Sedan
2006-2012
E91 BMW
325xi 328i 328xi 328i xDrive - Wagon
2007-2012
E92 BMW
328i 328xi 328i xDrive 335i 335is 335xi 335i xDrive - Coupe
2007-2012
E93 BMW
328i 335i - Convertible
2004-2010
E60 BMW
525i 525xi 530i 530xi 528i 528xi 528i xDrive 535i 535xi 535i xDrive 545i 550i
2004-2010
E63 BMW
645ci 650i
2002-2008
E65 BMW
745i 745li 750i 750li 760i 760li
2007-2010
E70 BMW
X5 3.0si X5 4.8i X5 xDrive30i X5 xDrive48i X5M
2008+
E71 BMW
X6 xDrive35i X6 xDrive50i X6M

Part #: 83220142516
In Stock

Free Shipping
on orders $99 and up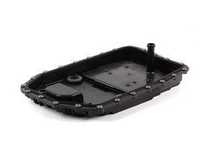 GA6HP19Z Transmission
Changing your Automatic Transmission Filter and fluid is essential for the longevity of your BMW's transmission. We recommend filter and fluid changes every 50,000 miles. This filter fits GA6HP19Z automatic transmissions. This will NOT fit the GA6L45R transmission. Please check your transmission to ensure it is the correct type.
This kit contains:
(1) Oil Pan with Filter
(1) Oil Pan Gasket
(1) Filter O-Ring
(1) Drain Plug
This item fits the following BMWs:
2008+
E82 BMW
135i
2006+
E90 BMW
325i 325xi 330i 330xi 335i 335xi
2011+
E90 BMW
328i 328xi
2007
E92 BMW
328i 328xi
2007+
E92 BMW
335i 335xi
2011+
E92 BMW
328i 328xi
2007+
E93 BMW
335i
2011+
E93 BMW
328i
2004-2010
E60 BMW
525i 525xi 528i 528xi 530i 530xi 535i 535xi
2011+
F01 BMW
740i 740Li
2007-2013
E70 BMW
X5 3.0si X5 xDrive30i
2007-2014
E71 BMW
X6 xDrive35i
2006-2008
E85 BMW
Z4 3.0i (N52 engine) Z4 3.0si
2009+
Z4 BMW
Z4 sDrive30i

Part #: 24117571217
Direct Ship