The new generation of BMW turbo engines suffer from both heatsoak-induced horsepower losses and boost-related stress and pressure failures. The plastic components can be a problem even at stock boost levels. When modifying the car and increasing boost, installing an upgraded intercooler is essential to keep temperatures down and minimize pressure loss. Another area that also needs attention is the stock chargepipe and diverter valve. When more boost is added these areas have proven to be the first to show problems. If the diverter valves fail, you lose precious boost and horsepower, rendering your upgrade worthless. Our products are designed to be stronger and more durable than the factory components to a) keep your boost levels where you want, and b) protect other internal turbo-related components from boost damage.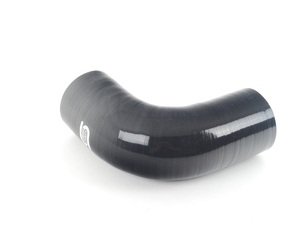 Forge Motorsport universal 90 degree elbow with a 60mm diameter.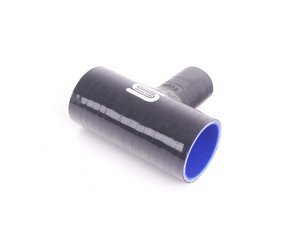 Forge silicone T that is perfect for custom applications.