BMW E63 Performance Clutch Kits & Parts

These heavy-duty clutch kits use aluminum lightweight flywheels with sport clutch components to give your clutch the grip and clamping force it needs to cope with high torque upgrades. Our kits were developed through racing programs by companies affiliated with our own race team - JB Racing, Sachs Sport, OS Giken, and UUC Motorwerks. JB Racing is the leader in aluminum lightweight flywheel upgrades. They are direct replacements for the stock dual-mass flywheels with steel contact surfaces and computer balanced to 14,000 RPM. JB has partnered with Sachs to spec sport/HD clutch discs and pressure plates that work seamlessly with their aluminum flywheels. The result is a clutch/flywheel upgrade package that functions a lot like the original clutch combo with near-stock levels of effort and engangement but with a much higher torque capacity. Don't let the clutch be your weak link in a highly tuned car!
You're currently viewing parts for your
(E63) 6-Series Coupe 2004-2010
.
Reset your chassis

For accurate results, specify your model below.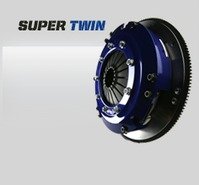 The Super Street Twin disc clutch gives you a worry-free twin-disc clutch upgrade for the E60 M5 and E63 M6. This flywheel and clutch kit features twin carbon fiber/organic discs with a steel flywheel rated at over 900 ft-lbs of torque. Even with increased capability this clutch drives and functions almost the same as a stock clutch but with a more solid feel and better engagement. Where the stock clutch can feel weak and soft the SPEC clutch feels stronger and more capable. The SPEC flywheel included in this kit is also a superior alternative to the pricey factory dual-mass flywheel, which are known to wear out. If clutch or flywheel woes are keeping you from getting the most from your V10 this is the clutch you should be using.
The SPEC clutch upgrade for the M5/M6 gives you a true twin disc clutch setup in the SMG models. Twin disc clutches have been common in racing events for years. Our World Challenge Touring Cars were among the first to use two or three disc racing clutches in BMW applications. We found many advantages to a multi-disc setup over a single disc - greater torque capacity, less heat build-up, and longer clutch life thanks to more surface area, and less weight in the clutch discs. One of the goals from SPEC was to keep clutch operation and noise as close to stock levels as possible. They use a special blend of organic, carbon, Kevlar, and metallic materials for a strong and durable clutch that is also user friendly on the street. This kit is supplied with a billet steel flywheel that better minimizes vibrations and clutch chatter than aluminum. The SPEC flywheel is also preferred over the factory dual-mass part which can wear out over time and need replacement anyway. Clutch rebuild parts are also available to minimize consumable costs and keep your car ready to use.
More aggressive clutch materials are available. The kit comes with a carbon fiber/Kevlar/organic material that is best-suited for street use and will offer the most user-friendly feel and engagement. For more performance capability you can opt for a carbon-graphite material but it will not be as user-friendly on the street. The carbon-graphite offers tremendous torque limits (1,125 ft-lbs) but the material will result in a more abrupt clutch engagement with less usable slippage.
SPEC Clutch is one of the premier clutch and flywheel suppliers to the tuner market. They are often found on the most highly tuned import and domestic vehicles. They are recent players in the German car community with a special focus on the newer turbo BMW models with high torque output. SPEC has been proven time after time to provide superior performance, drivability, and longevity to the most hardcore enthusiasts around the globe.
E60 M5 E63 M6 SPEC Clutch Kit contents:
+ billet steel flywheel
+ twin-disc clutch plates with friction surface
+ heavy-duty pressure plate
+ heavy duty throw-out bearing
This item fits the following BMWs with SMG transmission:
2006-2010
E60 BMW
M5
2006-2010
E63 BMW
M6
Part #: SB60SST
In Stock
Free Shipping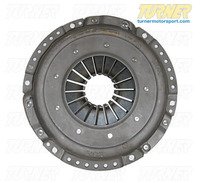 Experience longer life and less slippage with this Sachs Performance pressure plate for use with sport/racing clutch discs. This pressure plate offers more clamping power, and is recommended for cars making significantly more hp than stock (forced injection, etc) while using a stock flywheel. This is NOT for use on cars with an aftermarket flywheel (stock flywheel only).
Sachs Performance is the racing and performance oriented selection of high quality parts from Sachs and ZF Engineering. Supplying countless brands with OE parts and offering one of the widest selection of OEM replacement parts, they are known for their exceptionally high quality products. You can purchase these performance parts with confidence, knowing they will resist heavy wear and tear for much longer than most other aftermarket options.

Part #: 883082001243
In Stock
Free Shipping