BMW E82 Power Steering & Hydraulic Fluids
Servicing your BMW should include the right fluids recommended to perform as the factory intended. Our recommended hydraulic fluids and power steering fluids will keep your BMW steering feeling tight, convertible top functioning precisely, and SMG systems in perfect condition.

For accurate results, specify your model below.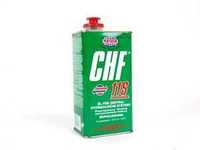 This hydraulic fluid works on power steering and self leveling systems and SMG on various BMW and other models. There are several type fluids used on different BMW models. You must check the reservoir to ensure you are purchasing the correct fluid. Do not mix fluids of different types! 1 liter bottle. Alternate part number 83290429576 - 81229407758.

Part #: 83290429576KT
In Stock

Free Shipping
on orders $199 and up