Gaskets are key to a properly running and clean engine. They obviously prevent fluid leaks but they're also critical in keeping air either in or out... Air leaks after the air flow meter, also known as vaccum leaks, can induce lean running conditions, fault codes, and poor running conditions. Other seals and gaskets are designed to keep air in. With the sensitivity of OBD systems, leaks will lead to fault codes very quickly which can be tough to diagnose and prevent you from passing state inspections.

We insist on Original BMW or OEM gaskets whenever possible.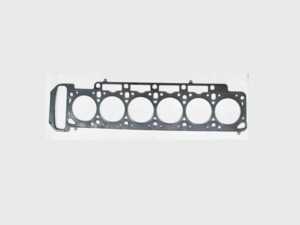 Multi-layer steel head gaskets are an ideal choice for high-compression race engines. A perfect durability upgrade for your next build.
Fits the Following BMWs:
M30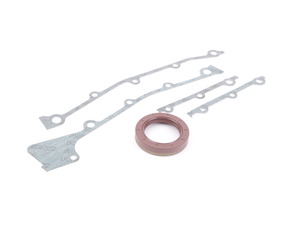 This timing case gasket set fits BMW E12 528i E23 733i 735i E24 633csi 635csi E28 533i 535i E32 735i 735il E34 535i.
If you drive a European vehicle, chances are high your vehicle came equipped with one or more Victor Reinz gaskets. Choose OE quality VR gaskets and seals and do the job right the first time.

This item fits the following BMWs:
1979-1981 E12 BMW 528i 530i
1982-1988 E28 BMW 533i 535i 535is M5
1989-1993 E34 BMW 535i
1977-1989 E24 BMW 630csi 633csi 635csi
1977-1987 E23 BMW 733i 735i
1988-1992 E32 BMW 735i 735il