E9 2800CS Alignment Tools

For accurate results, specify your model below.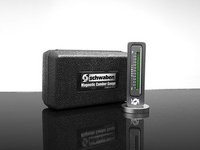 The Schwaben Magnetic Camber Gauge measures the Camber angle on the wheel hub or brake disc and allows on-car adjustment to ensure correct wheel alignment. This is a useful tool for setting Camber angles back to pre repair setting after dismantling and re-assembling of the suspension or struts and is an ideal track day companion.
Features:
Easy to use magnetic gauge attaches to the hub or brake rotor
Graduations of +/- 6 degrees
Comes supplied in a durable storage case
Measurements are 5" long with a 2" magnetic base
Make precision camber and caster adjustment easily and quickly.
Can be mounted directly to the hub on some cars or a wheel mount kit.
Features:
Reads camber from +6° to -6° accurate to 1/4°.
Caster readout from +12º to -4º in 1/2º increments.
Strong magnetic adapter.
Long lasting black powder-coated finish.
Comes with silver carrying case with foam insert for storage and on the go adjustments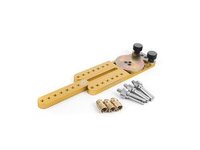 The mounting kits provides a safe surface for magnetic caster/camber gauges to prevent wheel damage.
Features:
High quality CNC machined billet aluminum..
Fully adjustable from 15" to 22" wheels.
*Schwaben professional Magnetic Camber Gauge and Magnetic Camber/Caster Gauge