Supercharging is, without a doubt, the best aEURoebang for the buckaEUR as far as performance upgrades are concerned. Imagine the feeling of driving your M3 with an additional 50% (or more) horsepower and torque. Stomp on the gas and your BMW will respond immediately! No turbo lag, or loss of responsiveness. Just immediate gratification!

Supercharged cars drive just like a stock car on steroids! Highway gas mileage, drivability, and interior noise are virtually unaffected. Only a slight whining noise, heard only from outside the car, give away the fact that you are driving a car that will beat almost anything on the road.

Active Autowerke is the leading developer of supercharging systems for BMW's. With thousands of their supercharger systems on the road you can be assured of the quality, reliability and horsepower gains.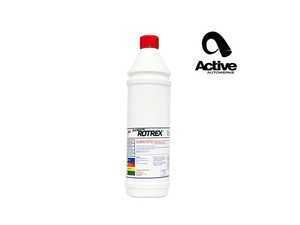 Rotrex superchargers utilize a unique traction drive system that sets it apart from other centrifugal-style superchargers. For best performance, Rotrex recommends replacing this fluid every 50,000 miles. This bottle of traction fluid is plenty enough for one supercharger service (typically 750ml).