E91 Spark Plug Sockets
You're currently viewing parts for your
(E91) 3-Series Touring 2006-2013
.
Reset your chassis

For accurate results, specify your model below.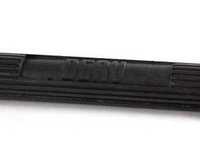 This tool assists in the installation of spark plugs in the 2006 and newer BMW 6 cylinder engines (such as the N52 and N54 engine). If you are installing spark plugs on an E90/E92 3 series, or a 2006+ E60 5 series, you'll want this tool to guide the spark plug carefully into the head.
If you're changing spark plugs on any of the following BMWs listed (below), you should consider adding this tool to your toolbox, as it makes getting the spark plug threaded into the head much easier and safer. We also highly recommend the special thin walled spark plug socket, part#83300495560, as well as a either a torque wrench or the BMW torque adapter tool (part# 83300491130) to apply the proper torque to each spark plug (23nm or 17 lb-ft).
2006-newer
E90/E92 3 Series
- including 325i, 325xi, 328i, 328xi, 330i, 330xi, 335i, 335xi (all coupes, sedans, wagons and convertibles)
2006-newer
E60 5 Series
- including 525i, 525xi, 528i, 528xi, 530i, 530xi, 535i, 535xi (all sedans and wagons)
2006-newer
X3 SAV
- including X3 3.0i, X3 3.0si
2007-newer
X5 SAV
with 6 cylinder engine
2006-newer
Z4 Roadster & Coupe
with 3.0 engine, including Z4 3.0i and Z4 3.0si

Part #: 83300496065
In Stock

Free Shipping
on orders $199 and up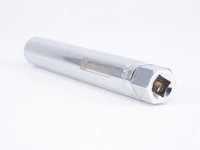 The Schwaben Extended Reach Spark Plug Socket is the perfect tool for removing 5/8-inch spark plugs with deeply recessed plugs.
The five inch long, rigid socket body provides solid engagement with the plug hex to prevent plug breakage.
Features:
Magnetic ring holds the spark plug but won't stick to the plug porcelain neck like sockets with cheap rubber inserts
Chrome plated with durable and attractive polished surface
Turn it with a 3/8-inch ratchet or a 19 mm (¾-inch) socket or box wrench at the external hex head
Outer diameter of socket is approximately 22mm

Part #: S-3858-125
In Stock

Free Shipping
on orders $199 and up