E93 M3 Clutch Alignment Tools
Replacing your clutch is a time consuming but necessary service for proper vehicle function. If you are just replacing a factory clutch or upgrading to a performance clutch, you will need a clutch alignment tool to match the splines perfectly. Our recommended clutch alignment tools are located on this page for all supported BMW models to service your favorite manual transmission BMW.
You're currently viewing parts for your
(E93) M3 Convertible 2008-2013
.
Reset your chassis

For accurate results, specify your model below.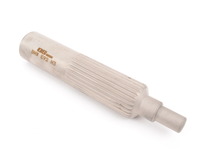 This rugged tool simulates the input shaft of the 2008-2013 E9X M3 transmission, for easy installation of the OS Giken racing clutch kit. This tool is simply a must if you will be installing a clutch into the newer V8 model M3. This is a OS Giken part but can be used for other E9X M3 clutch kits where a more durable metal tool is called for.

Part #: BM533-EB
Direct Ship
Free Shipping