BMW F01 Clutch Parts
The OEM clutch kits that we sell include the basic clutch components - disc, pressure plate, and throw-out bearing. But there's much more to the clutch and driveline system than that. These are all of the 'while you're in there...' parts that make sense to install or replace at the same time you have the transmission out of the car. In this section you will find: hardware, clutch fork, dowels, ball pin, spring clip, hydraulic lines, clutch master cylinder, clutch slave cylinder, output cylinder, flywheel, SMG hydraulic pump, pressure accumulator, and other clutch-related parts.

For accurate results, specify your model below.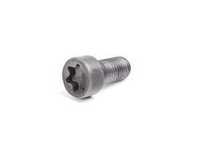 T60 head flywheel bolt.

Genuine BMW Isa Screw - M12X1,5X25
This item fits the following BMW Chassis:
E82 1M Coupe,E82,E83 X3,E85 Z4,E86 Z4,E89 Z4,E90,E92,E93,F10,F22,F30,F31,F32,F33,F34,F36,F80 M3,F82 M4,F83

Fits BMW Engines including:
N20,N51,N52,N52N,N54,N54T,N55,S55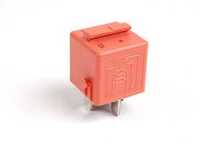 This relay is used for the SMG system on the E46 M3 and various applications including secondary air systems on other BMW's. If you find that your SMG-equipped E46 M3 is not starting, this is one of the first places to check as it controls power to the hydraulic unit (the car will not start without hydraulics). Buy one to fix the issue and buy a second so you're not stranded in the future!! You may also want to pick up the green fuel system relay as a spare too (see below).
This item fits the following BMWs:
1996-1998
E36 BMW
318i 318is 318ti 318ic 323is 323ic 328i 328is 328ic M3
1999-2005
E46 BMW
323i 323ci 325i 325ci 325xi 328i 328ci 330i 330ci 330xi M3
2006-3/2007
E90 BMW
325i 325xi 328i 328xi 330i 330xi 335i 335xi M3 - Sedan
2007-3/2007
E92 BMW
328i 328xi 328i xDrive 335i 335is 335xi 335i xDrive M3 - Coupe
2007-3/2007
E93 BMW
328i 335i M3 - Convertible
1997-2003
E39 BMW
528i 540i M5
2004-2007
E60 BMW
525i 525xi 530i 530xi 545i 550i M5
2004-2011
E63 BMW
645ci 650i M6
1995-2001
E38 BMW
740i 740il 750il
2002-2008
E65 BMW
745i 745li 750i 750li 760i 760li
2000-2006
E53 BMW
X5 3.0i X5 4.4i X5 4.6is X5 4.8is
1997-2002
Z3 BMW
Z3 1.9 Z3 2.3 Z3 2.5i Z3 2.8 Z3 3.0i M Roadster M Coupe
2006-2008
Z4 BMW
Z4 M Roadster M Coupe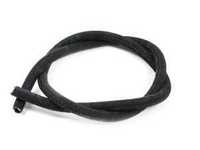 This is the rubber clutch Hose from reservoir to master cylinder E30 E24 E28 E32 E34 and many other models. It is also a brake hose for some applications.
This item fits the following BMWs clutch parts:
1984-1991
E30 BMW
318i 318is 318ic 325e 325es 325i 325ic 325is 325ix M3
1992-1998
E36 BMW
318i 318is 318ti 318ic 323is 323ic 325i 325is 325ic 328i 328is 328ic M3
1999-2005
E46 BMW
323i 323ci 325i 325ci 325xi 328i 328ci 330i 330ci 330xi M3
2006-2011
E90 BMW
325i 325xi 328i 328xi 328i xDrive 330i 330xi 335d 335i 335xi 335i xDrive M3 - Sedan
2006-2012
E91 BMW
325xi 328i 328xi 328i xDrive - Wagon
2007-2013
E92 BMW
328i 328xi 328i xDrive 335i 335is 335xi 335i xDrive M3 - Coupe
2007-2013
E93 BMW
328i 335i M3 - Convertible
1997-2003
E39 BMW
525i 528i 530i 540i M5
2004-2010
E60 BMW
525i 525xi 530i 530xi 528i 528xi 528i xDrive 535i 535xi 535i xDrive 545i 550i M5
2011+
F10 BMW
528i 535i 535i xDrive 550i 550i xDrive M5
2004-2010
E63 BMW
645ci 650i M6
2012+
F12 BMW
650i M6
2013+
F06 BMW
M6 Gran Coupe
2013+
E84 BMW
X1 sDrive28i X1 xDrive28i
2004-2010
E83 BMW
X3 2.5i X3 3.0i X3 3.0si
2000-2006
E53 BMW
X5 3.0i
1996-2002
Z3 BMW
Z3 1.9 Z3 2.3 Z3 2.5i Z3 2.8 Z3 3.0i M Roadster M Coupe
2003-2008
E85 BMW
Z4 2.5i Z4 3.0i Z4 3.0si Z4 M Roadster M Coupe
2009+
Z4 BMW
Z4 sDrive28i Z4 sDrive30i Z4 sDrive35i