BMW F01 Intake Manifold Components (DISA, Vacuum, CCV, Etc)
The intake manifold takes incoming air from the intake and distributes it to each cylinder. Over the years the manifolds have gotten more sophisticated and complex. Most of the additional work that it does is emissions-related - recirculating vapors back into the engine to be re-used. But there are also performance innovations such as BMW's DISA variable intake runners. All of the modern innovations have a part behind it and here you will find replacement components.
In some BMW models there are performance improvements with intake manifolds. These intake manifold upgrades use mostly BMW parts and are a direct replacement for your stock manifold. We offer manifolds and kits to make the conversion work easier.

For accurate results, specify your model below.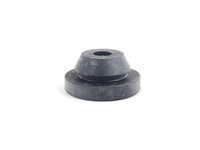 This mounts the air box to the inside of the engine bay, preventing it from shaking and/or bouncing around.
Genuine BMW Bump Stop
This item fits the following BMW Chassis:
E82 1M Coupe,E85 Z4M,E82,E83 X3,E85 Z4,E86 Z4,E89 Z4,E90,E92,E93,F02,F22,F30,F32,F33,F34,F36,F80 M3,F82 M4,F83,i3

Fits BMW Engines including:
N52,N52N,N54,N54T,N55,S54,S55


Part #: 13717542860
In Stock

Free Shipping
on orders $199 and up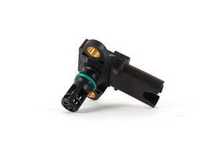 This is the Genuine BMW intake manifold pressure sensor for cars with the N54 or N63 engine. This sensor can be damaged by built up debris or grime. 6 cylinder N54 cars take 1 sensor, and BMW's with the N63 V8 use 2 sensors. Sensors are sold individually.
This item fits the following BMWs:
2008-2010
E82 BMW
135i
2011
E82 BMW
135i 1M Coupe
2006-2010
E90 BMW
335i 335xi 335i xDrive - Sedan
2007-2010
E92 BMW
335i 335xi 335i xDrive - Coupe
2007-2010
E93 BMW
335i - Convertible
2004-2010
E60 BMW
535i 535xi 535i xDrive
2010-2011
F07 BMW
550i GT, 550i xDrive GT
2011
F10 BMW
550i 550i xDrive
2011
F12 BMW
650i 650i xDrive
2009-2011
F01 BMW
740i 740li 740li xDrive 750i 750li 750i xDrive 750li xDrive
2009-+
F01 BMW
760li
2010-2013
E70 BMW
X5 xDrive50i, X5M
2008-2010
E71 BMW
X6 xDrive35i
2008+
E71 BMW
X6 xDrive50i X6M
2009+
Z4 BMW
Z4 sDrive35i Z4 sDrive35is

Part #: 13627585492
Ships on Apr 16, 2018

Free Shipping
on orders $199 and up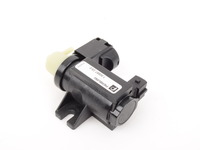 This is the OEM Peirberg boost solenoid pressure converter for BMW's with the N54 6 cylinder turbo and the N63 V8 turbo engine. Sold individually. Replaces BMW part number 11747595374.
Pierburg pumps are some of the most trusted and widely used on the market. From fuel, water, air and vacuum Pierburg has you covered with OE quality and reliable performance year after year.
This item fits the following BMWs:
2008-2010
E82 BMW
135i
2011
E82 BMW
1M Coupe
2006-2010
E90 BMW
335i 335xi 335i xDrive - Sedan
2007-2010
E92 BMW
335i 335xi 335i xDrive - Coupe
2011-2013
E92 BMW
335is - Coupe
2007-2010
E93 BMW
335i - Convertible
2011-2013
E93 BMW
335is - Convertible
2004-2010
E60 BMW
535i 535xi 535i xDrive
2011+
F10 BMW
550i 550i xDrive
2012+
F12 BMW
650i 650i xDrive
2009+
F01 BMW
750i 750li 750i xDrive 750li xDrive
2011-2013
E70 BMW
X5 xDrive50i
2011-2013
E71 BMW
X6 xDrive50i
2009+
E89 BMW
Z4 sDrive35i Z4 sDrive35is

Part #: 11747626350
In Stock

Free Shipping
on orders $199 and up