Changing the spark plugs at recommended intervals is part of servicing any BMW. Most BMWs came with spark plug tools in their factory toolkits, but over time those can become lost. No BMW owner's garage is complete without the spark plug service tools needed to perform this basic maintenance on their favorite car. Find the OEM BMW spark plug tools and other service toolkits on this page.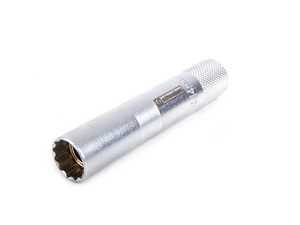 When it comes to replacing the spark plugs on a N54 or N55 engine you may have already noticed the standard small spark plug socket is a bit to big. This socket is a more affordable option for your weekend tune-up.
Features:
BMW N54 and N55 3.0 liter engines
MINI Gen 2 (R55, R56, R57 & R60+) Models
14mm 12-point socket
3.5" long socket
Internal magnet to retain the spark plug
knurled grip
Don't attempt an N54/N55 spark plug replacement with a conventional spark plug socket!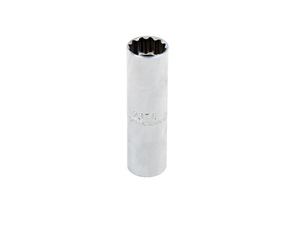 On Order, ETA Jan 11, 2019
---