A worn-out center support bearing can lead to some annoying side-effects. The driveshaft on BMWs is broken up into 2 sections. The center support bearing is where the 2 sections meet. It consists of a metal bearing in the middle that is surrounded by vibration-absorbing rubber. As the vehicle ages the rubber becomes weak and rips away from the bearing. The result is a vibration and a bad thumping or knocking sound.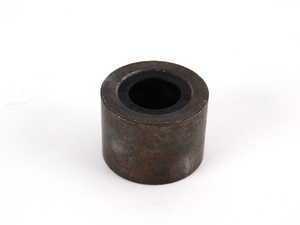 GENUINE BMW DRIVESHAFT CENTERING SLEEVE 26117526611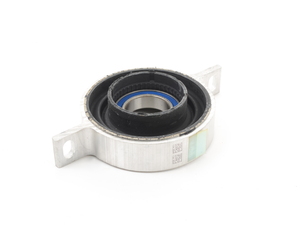 Replacement center support bearing for the driveshaft. Often the cause of annoying vibrations and clunking noises during take-offs. This is the Genuine BMW aluminum bracket with bearing.

This item fits the following BMWs:
2011+ F10 BMW 535i
2010+ F07 BMW 535i GT
2012+ F12 BMW 640i 640i xDrive - Convertible
2012+ F13 BMW 640i 640i xDrive - Coupe
2013+ F06 BMW 640i Gran Coupe
2009+ F01 BMW 740i 740li 760li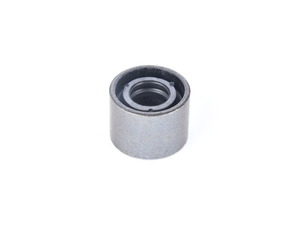 Located at the front of the driveshaft against the giubo/flex disc.
Replacement for the genuine BMW part # 26117526611.
---