BMW F13 Wiper Blades, Wiper Pumps, & Wiper Motor Parts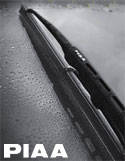 A properly performing wiper system is essential for the safety for you and your BMW. We carry all BMW wiper system parts including upgraded PIAA Silicone Wiper blades, BMW windsheild washer pumps, and BMW wiper motors. We recommend replacing wiper blades yearly and inspecting the wiper system annually.
You're currently viewing parts for your
(F13) 6-Series Convertible 2011+
.
Reset your chassis

For accurate results, specify your model below.
This windshield washer pump mounts into the washer fluid reservoir and pumps fluid to the windscreen washer jets. On many vehicles there is a separate headlight washer pump which is a different part number.
This item fits the following BMWs:
2010+
F07 BMW
535i GT, 535i xDrive GT, 550i GT, 550i xDrive GT
2011+
F10 BMW
528i 528i xDrive 535i 535i xDrive 550i 550i xDrive M5
2012+
F12 BMW
640i 650i 650i xDrive M6
2013+
F06 BMW
640i Gran Coupe 650i Gran Coupe 650i xDrive Gran Coupe M6 Gran Coupe
2009+
F01 BMW
740i 740li 750i 750li 750i xDrive 750li xDrive 760li
2011+
F25 BMW
X3 xDrive28i X3 xDrive35i
2007-2013
E70 BMW
X5 3.0si X5 4.8i X5 xDrive30i X5 xDrive35d X5 xDrive35i X5 xDrive48i X5 xDrive50i X5M
2008+
E71 BMW
X6 xDrive35i X6 xDrive50i X6M
2009+
Z4 BMW
Z4 sDrive28i Z4 sDrive30i Z4 sDrive35i Z4 sDrive35is