Where we feel the most connected to our BMW is the shifter. A precise, snappy, sharp shift gives you the tactile and rewarding feel unlike any other. If your shifter is more slop than shift, it is time to replace or upgrade your shift bushings. Choose between our upgraded carriers bushings and shifter bushings to give your driving experience a serious upgrade, or bring back the factory precision with repair kits.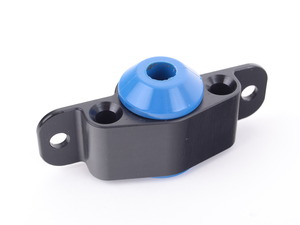 Even after rebuilding your manual transmission shifter wi...
For vehicles with a production date from 11/2014

Even after rebuilding your manual transmission shifter with brand new BMW components or installing a short shift kit, your shifts will still be at the mercy of soft factory bushings. Designed with 100% comfort and low manufacturing costs in mind, BMW's factory carrier bushing offers a freedom of movement on all axis, resulting in "factory installed slop". Any manual transmission aficionado knows that when it comes to shifting, slop is the enemy. Causing inconsistent gear locations, embarrassing missed shifts, and an overall experience that is less than confidence inspiring. After servicing countless shifters, our team decided to step in and address this shortcoming.
Our engineers designed a bushing that was simple to install, requiring no modifications or reuse of old components, and delivers an improved shifting experience with any factory or aftermarket performance shifter. Our carrier bushing is manufactured in the USA from 70A polyurethane, mounted securely with a type III black anodized CNC machined 6061-T6 aluminum bracket for exceptional corrosion resistance. The result is a complete design solution that offers much crisper shifting and a more engaging driving experience with nearly zero added gearbox noise or vibrations.
Installation is easy, once you remove the heat shield from under your car the old bushing is held in place with 2 star socket fasteners. Simply lube up the tail of the arm with any silicone based grease to position the bushing onto the shifting arm.
s part of a shifter upgrade, rebuild, or as a standalone component upgrade, our bushing assembly delivers immediate, long-lasting shifting improvements.
Features:
CNC machined 6061-T6 aluminum bracket
Type III black anodized for long lasting protection
70A polyurethane bushing for a firm feel with minimal NVH increase
Stiffer bushing results in crisper shifter feel and a more engaging driving experience.
Ready to install out of the box - no modifications required
Replaces Genuine BMW part number 25118614288
Improved durability over OEM rubber
Made in America
Have an older BMW? Our shifter carrier bushing upgrade for older models offers similar performance for your classic BMW and can be found here.
This item fits the following BMWs built from 11/2014:
2016+ F22 BMW 228i xDrive, 230i xDrive
11/2014+ F30/34 BMW 320i xDrive, 328i xDrive, 335i xDrive, 330i xDrive, 340i xDrive
11/2014+ F32/36 BMW 428i xDrive, 435i xDrive, 430i xDrive, 440i xDrive
2015+ F87 BMW M2
2015+ F80 BMW M3 - Sedan
2015+ F82 F83 BMW M4 - Coupe, Convertible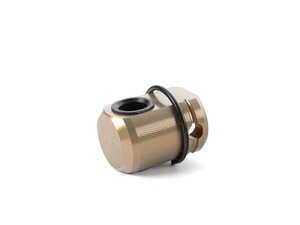 This Genuine BMW shifter rod joint connects the back of t...

This Genuine BMW shifter rod joint connects the back of the selector rod to the transmission. This part includes the lock ring (#25111222451) and the plastic washer (#25111434194).

This item fits the following BMWs:
2008-2013 E82 BMW 128i
2011-2013 E82 BMW 135i 135is 1M Coupe
2014+ F22 BMW 228i M235i
1995-1998 E36 BMW 318i 318is 318ti 318ic 323is 323ic 328i 328is 328ic M3
1999-2005 E46 BMW 323i 323ci 325i 325ci 328i 328ci 330i 330ci M3
2006-2011 E90 BMW 325i 325xi 328i 328xi 328i xDrive 330i 330xi - Sedan
2011 E90 BMW 335i 335xi 335i xDrive - Sedan
2006-2012 E91 BMW 325xi 328i 328xi 328i xDrive - Wagon
2007-2013 E92 BMW 328i 328xi 328i xDrive - Coupe
2011-2013 E92 BMW 335i 335is 335xi 335i xDrive - Coupe
2007-2013 E93 BMW 328i - Convertible
2011-2013 E93 BMW 335i - Convertible
2012+ F30 BMW 320i 320i xDrive 328i 335i 335i xDrive - Sedan
2015+ F80 BMW M3
2013+ F32 BMW 428i 435i 435i xDrive - Coupe
2013+ F33 BMW 428i Convertible 435i Convertible - Convertible
2014+ F36 BMW 428i Gran Coupe 435i Gran Coupe
2015+ F82 BMW M4
1997-2003 E39 BMW 525i 528i 530i 540i M5
2004-2010 E60 BMW 525i 525xi 530i 530xi 528i 528xi 528i xDrive
2011+ F10 BMW 535i
2013+ E84 BMW X1 xDrive28i
2004-2010 E83 BMW X3 2.5i X3 3.0i X3 3.0si
2000-2006 E53 BMW X5 3.0i
1996-2002 Z3 BMW Z3 1.9 Z3 2.3 Z3 2.5i Z3 2.8 Z3 3.0i M Roadster M Coupe
2003-2008 E85 BMW Z4 2.5i Z4 3.0i Z4 3.0si Z4 M Roadster M Coupe
2009+ Z4 BMW Z4 sDrive28i Z4 sDrive30i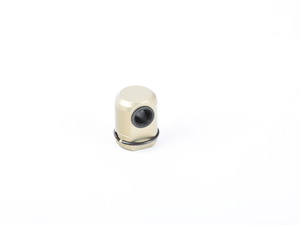 ---