BMW F26 Wiper Blades, Wiper Pumps, & Wiper Motor Parts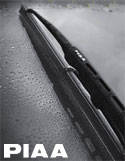 A properly performing wiper system is essential for the safety for you and your BMW. We carry all BMW wiper system parts including upgraded PIAA Silicone Wiper blades, BMW windsheild washer pumps, and BMW wiper motors. We recommend replacing wiper blades yearly and inspecting the wiper system annually.

For accurate results, specify your model below.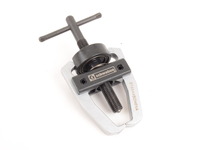 Having trouble removing your wiper arm from your BMW? The Heavy Duty Wiper Arm Puller from Schwaben was specifically designed to address this problem and remove wiper arms with ease. With this tool you can avoid damaging any of the surfaces of your vehicle trying to pry of the arm off with a traditional pry bar.
Utilizing two strong, spring-loaded jaws, this tool grips underneath of the wiper arm, applying pressure from the base to release the arm. The main shaft of the puller is a threaded screw with an integrated T-handle that allows you to slowly apply the correct amount of pressure needed to being the removal prices. The tip of the threaded screw has a steel ball on the end to help reduce the amount of possible scratches.
Features:
Easily adjustable from 0 to 30mm with just two fingers
Steel ball tip to reduce possible damage
Strong, spring-loaded pulling jaws
Threaded T-Handle for easy adjustment

Part #: 018544SCH01A
In Stock

Free Shipping
on orders $99 and up