Fires in track vehicles can happen for several reasons. Prepare for them all with extinguishers and mounts, all listed on this page. Racing regulations almost always include extinguishers mounted inside the cabin. Meeting those standards is crucial to allow you to race and could end up saving your car's life, or even your own!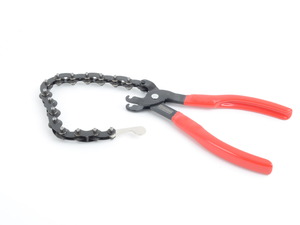 Custom exhaust work in the plans? The Schwaben Exhaust Pipe Cutter will help you cut out old pipe or cut down new pipe with ease. It can cut any pipes from 3/4" to 3" in diameter and cuts pipe with only 1/4 turn adjustments, thanks to 15 blades that effectively cut the entire pipe with little movement. This is great for tight to reach places that prevents you from using more traditional non-specialty tools.
Features:
Cuts from 3/4" pipe up to 3" pipe
15 cutting blades
Rubber covered handles for grip and comfort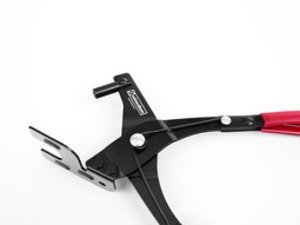 Tired of busting your knuckles from old hardened exhaust hangers?
This Schwaben tool removes the hanger by pressing on the steel hanger bracket and pulling the rubber hanger in one motion. Self centering force pin locks onto the pin while the flat paddle pulls off the rubber hanger from behind. Slim profile and a 25 degree offset works in tight areas.