A performance exhaust is a modification that you get constant benefit from - at every change of the throttle you are rewarded with that tuned sound. It's not like other modifications where you may not realize all of its benefits all the time. It's an upgrade that you enjoy at all times when you're behind the wheel. We offer exhaust upgrades from multiple performance manufacturers like Borla, Corsa, Supersprint, and Akrapovic but we have also developed or sourced other exhaust systems to meet specific needs.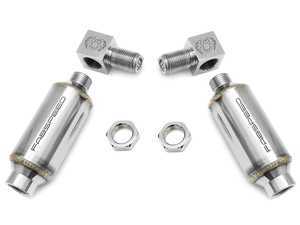 To truly get the most performance out of any car, it&...

To truly get the most performance out of any car, it's crucial to find the perfect balance of smooth and unrestricted exhaust flow. These are also the key components to getting the best sound from your car. AC Schnitzer has made it easy for you to accomplish just that. This AC Schnitzer performance sound module will enhance the sound to be aggressive without being overbearing. Constructed of the highest-quality materials, fit and form are flawless.