The intake manifold takes incoming air from the intake and distributes it to each cylinder. Over the years the manifolds have gotten more sophisticated and complex. Most of the additional work that it does is emissions-related - recirculating vapors back into the engine to be re-used. But there are also performance innovations such as BMW's DISA variable intake runners. All of the modern innovations have a part behind it and here you will find replacement components.

In some BMW models there are performance improvements with intake manifolds. These intake manifold upgrades use mostly BMW parts and are a direct replacement for your stock manifold. We offer manifolds and kits to make the conversion work easier.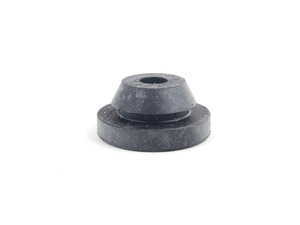 This mounts the air box to the inside of the engine bay, preventing it from shaking and/or bouncing around.
Genuine BMW Bump Stop
This item fits the following BMW Chassis:
E82 1M Coupe,E85 Z4M,E82,E83 X3,E85 Z4,E86 Z4,E89 Z4,E90,E92,E93,F02,F22,F30,F32,F33,F34,F36,F80 M3,F82 M4,F83,i3

Fits BMW Engines including:
N52,N52N,N54,N54T,N55,S54,S55