BMW F30 Cylinder Head Parts & Head Bolts

Cylinder head parts include all of the pieces of the valvetrain, lifters, rocker arms, head studs, and head bolts. We sell the original BMW or OEM head parts as well as performance upgrades such as titanium valve retainers, upgraded springs, and head studs. We also sell valve shim kits which are perfect for DIY E30 M3 S14 and E46 M3 S54 valve adjustments.

For accurate results, specify your model below.
Genuine BMW replacement for your cracked or warped plastic valve cover.

Genuine BMW Cylinder Head Cover -
This item fits the following BMW Chassis:
E71,E82,E90,E92,E93,F06,F10,F12,F13,F15,F16,F22,F25 X3,F26 X4,F30,F32,F33,F34,F36

Fits BMW Engines including:
N55


Part #: 11127570292
Ships in 5 days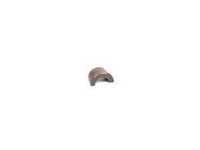 This is the OE BMW valve keeper (collet) used to hold the valve spring and seats in place on the valve stem. If you're doing any valve work on the engine these are an absolute must!
Price is
per keeper
and each valve requires two.
This item fits the following BMWs:
2008-2012
E82 BMW
128i 135i 1M Coupe
1992-1999
E36 BMW
323is 323ic 325i 325is 325ic 328i 328is 328ic M3
1999-2005
E46 BMW
323i 323ci 325i 325ci 325xi 328i 328ci 330i 330ci 330xi
2001-2002
E46 BMW
M3
2006-2010
E90 BMW
325i 325xi 328i 328xi 328i xDrive 330i 330xi 335d 335i 335xi 335i xDrive - Sedan
2006-2010
E91 BMW
325xi 328i 328xi 328i xDrive - Wagon
2007-2010
E92 BMW
328i 328xi 328i xDrive 335i 335is 335xi 335i xDrive - Coupe
2007-2010
E93 BMW
328i 335i - Convertible
1991-1995
E34 BMW
525i
1997-2003
E39 BMW
525i 528i 530i M5
2004-2010
E60 BMW
525i 525xi 530i 530xi 528i 528xi 528i xDrive 535i 535xi 535i xDrive 545i 550i
2004-2011
E63 BMW
645ci 650i
2002-2008
E65 BMW
745i 745li 750i 750li
2004-2010
E83 BMW
X3 2.5i X3 3.0i X3 3.0si
2000-2006
E53 BMW
X5 3.0i
2004-2006
E53 BMW
X5 4.4i X5 4.8is
2007-2013
E70 BMW
X5 3.0si X5 4.8i X5 xDrive35i X5 xDrive48i
2009+
E70 BMW
X5M
2008+
E71 BMW
X6 xDrive35i X6 xDrive50i
2009+
E71 BMW
X6M
1997-2002
Z3 BMW
Z3 2.3 Z3 2.5i Z3 2.8 Z3 3.0i M Roadster M Coupe
2003-2008
E85 BMW
Z4 2.5i Z4 3.0i Z4 3.0si
2000-2003
E52 BMW
Z8 Roadster

Part #: 11341461405
In Stock

Free Shipping
on orders $199 and up