BMW F34 340ixDrive Oil Filters & Oil Filter Kits
What is more important to your engine than its oil supply? You can change your oil as many times as you want but if you don't change the oil filter you might as well dump the old oil back in! Replace your oil filter with every oil change (per BMW's recommendation) and you'll never worry about dirty oil again. We supply filters from the OEM Suppliers to BMW - Mahle, Mann, or OE BMW.
You're currently viewing parts for your
(F34) 3-Series Gran Turismo 2014+
.
Reset your chassis

For accurate results, specify your model below.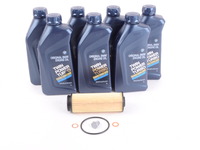 To keep your driving machine in top shape, regular maintenance is imperative. BMW's service interval for an oil change varies based on driving habits. We recommend changing your oil after no more than 10,000 miles. A 5,000 oil service interval is preferred for aggressive or city driving.
This kit contains:
7 Quarts of BMW Synthetic Engine Oil
Engine Oil Filter with o-ring
Oil Drain Plug with o-ring
Keep your BMW operating perfectly with this quality service kit from Turner Motorsports.

Part #: 83212365954KT
In Stock

Free Shipping
on orders $199 and up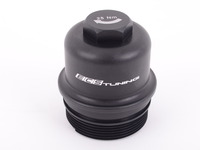 BMW uses a lot of plastic in their engine components to save weight and money. Unfortunately, plastic is damaged easily and the factory oil filter cap needs a special tool to remove. This cap is designed to use the original o-ring seal so no special parts are required. You only have to remove the original 'filter cage' from the original cap and transfer it to the new aluminum cap. The satin black anodize blends in with the rest of your engine bay making this a smart and subtle upgrade.

Part #: 017306ECS01
In Stock

Free Shipping
on orders $199 and up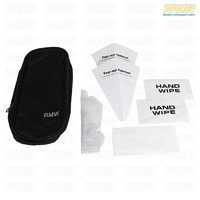 This Genuine BMW oil travel case is perfect for holding a 1 liter /1 quart oil bottle for topping up between oil changes. The case has 3 velcro strips on the back to secure the case inside of the trunk. Case includes 2 hand wipes, 2 laminated cardboard funnels, 2 plastic gloves, and 2 cleaning cloths.

Part #: 83292158848
In Stock

Free Shipping
on orders $199 and up