BMW F34 Body Trim Parts & Accessories
BMW exterior and body trim includes glazing, window trim, glass, moldings, door covers and handles, trim panels, blackline trim, window mouldings, antenna, jack pads, convertible top parts, door lock equipment, exterior-mounted sensors (temp sensors), splash wall panels, wheel well liners, windshield trim and cowl covers, headlight eyelids, tow hook covers, license plate frames, and more. We get our BMW trim pieces from BMW directly (unless noted) - not aftermarket parts with poor quality.
You're currently viewing parts for your
(F34) 4-Series Gran Turismo 2014+
.
Reset your chassis

For accurate results, specify your model below.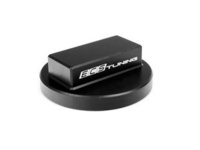 Your floor jack is universal but it doesn't have to be with this adapter! Most newer BMW jack pads have an open recess inside that this adapter fits into. It's a rectangular peg for a rectangular hole. This gives the jack a much more rigid connection and almost impossible for the jack or pad to slip. You will never have to worry about scratching your rocker panels or jacking from the wrong spot - the positive connection ensures you are always lifting from the correct location. This adapter is one of those small hidden gems that you can't live without!
Made of black anodized aluminum for added strength and corrosion resistance, the adapter fits the head of most hydraulic floor jacks, including the Schwaben Low Boy.
Compatible with most BMW jack pads for chassis E39 and up. Retrofitting jack pads is common, especially on E36/Z3 models.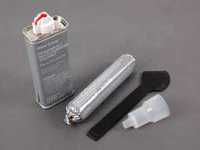 Betalink K1 (Beta Link) adhesive for installation of many aerodynamic components including spoilers and splitters. This is the Genuine BMW adhesive kit that they recommend for Genuine BMW aerodynamic pieces and is specially formulated for the paint and urethane spoiler materials that BMW uses.
This is the basic kit that includes:
solvent cleaner (125mL)
1-part epoxy (80mL)
sandpaper
applicator tool (spatula)
For best results:
Bonding surfaces must be cleaned with the cleaner and must be free from grease.
The ambient temperature for bonding must be no lower than 15°C and no higher than 35°C.
The Betalink glue K1 must be allowed to harden for at least 6 hours at room temperature.
The car must not be cleaned in a car wash for at least 48 hours afterwards.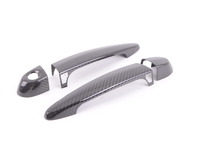 These door handles are wrapped in carbon fiber. Utilizing BMW OEM door handle pieces and skillfully wrapped in carbon fiber, it will ensure perfect fitment while being unique from the rest of the crowd. It's a very limited item, get it while it's available.Total of 4 pieces that replace your OEM painted door handles and keyholes directly onto your door. Professional installation is highly recommended.