BMW F34 Performance Clutch Kits & Parts

These heavy-duty clutch kits use aluminum lightweight flywheels with sport clutch components to give your clutch the grip and clamping force it needs to cope with high torque upgrades. Our kits were developed through racing programs by companies affiliated with our own race team - JB Racing, Sachs Sport, OS Giken, and UUC Motorwerks. JB Racing is the leader in aluminum lightweight flywheel upgrades. They are direct replacements for the stock dual-mass flywheels with steel contact surfaces and computer balanced to 14,000 RPM. JB has partnered with Sachs to spec sport/HD clutch discs and pressure plates that work seamlessly with their aluminum flywheels. The result is a clutch/flywheel upgrade package that functions a lot like the original clutch combo with near-stock levels of effort and engangement but with a much higher torque capacity. Don't let the clutch be your weak link in a highly tuned car!
You're currently viewing parts for your
(F34) 3-Series Gran Turismo 2014+
.
Reset your chassis

For accurate results, specify your model below.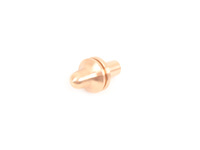 This brass clutch pivot pin is an upgrade over the stock plastic pivot pin. The brass pin will last a lot longer than the plastic piece and may save you time and hassle later on. The original plastic pivot pin is known to fall out, snap, or just wear out over time. At the least you get a very annoying squeak every time you depress the clutch. In a worse case scenario, the clutch fork won't be able to push on the throw-out bearing and your clutch will be useless. The only time to replace the clutch pivot pin is when the transmission is removed, so this brass upgrade can be installed during clutch replacements or a rear main seal service.

Part #: 013236ECS01A
In Stock

Free Shipping
on orders $199 and up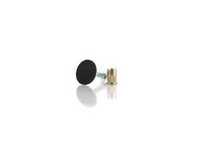 Some modifications to your vehicle may not produce power to create gains in the overall performance of your driving. When you add a "Po' Boy" clutch stop to your BMW the performance gain is directly felt in the driving experience.
The ECS clutch stop allows the driver to fine tune the position of the clutch pedal to closely match the engagement point for precise, quicker shifting. The adjustment range found in this product can be set to the stock engagement point or can be adjusted to follow the wear of the clutch. Meaning your new experience will never change all the way to the end of the clutch life and can be reset to enjoy the next clutch.
Note: This modification might require some slight modification to the clutch switch mounting bracket, which can be bent slightly by hand.
Click here for installation instructions
Features:
Key Benefits:
With premium materials and our unique adjustable design, this part will completely transform your driving experience with improved pedal feel!
Adjustable to eliminate "dead travel" after point of disengagement, which improves clutch pedal feel and results in faster gear changes
Further defines the engagement point for easier take-offs and launches
A practical, well-engineered solution to eliminating unnecessary long pedal travel
Professionally selected high quality parts by our in-house Engineering Team
Design:
Using custom-spec'd hardware, our thread-in design is far superior to the competition. The advantage over a fir-tree style design (competition) is a much more rigid stop, that is going to stand up to repeated pedal mashing. This gives the user a more confident , OE-like feel.
No dense foam to compress, leaving a "sticky" or "squishy" feeling after clutch depressed stroke
Polyurethane bumper to absorb shock during aggressive shifting
Zinc-coated hardware for corrosion protection
Zinc-alloy rivet nut makes a solid connection for the stop
This item fits the following BMWs:

2008-2012 E82/88 BMW 128i 135i 1M Coupe
2014+ F22 BMW 228i M235i
2006-2011 E90 BMW 325i 325xi 328i 328xi 328i xDrive 330i 330xi 335d 335i 335xi 335i xDrive M3 - Sedan
2006-2012 E91 BMW 325xi 328i 328xi 328i xDrive - Wagon
2007-2013 E92 BMW 328i 328xi 328i xDrive 335i 335is 335xi 335i xDrive M3 - Coupe
2007-2013 E93 BMW 328i 335i M3 - Convertible
2012+ F30 BMW 320i 328i 335i - Sedan
2012+ F31 BMW 328i - Wagon
2014+ F34 BMW 328i 328iX - Gran Turismo
2014+ F32 BMW 428i 435i 435iX - Coupe
2000-2003 E53 X5 3.0i

Part #: 025851ECS01
In Stock

Free Shipping
on orders $199 and up