BMW F80 Trim & Switches
A modern BMW has lots of different interior switches from power window switches to HVAC buttons to light switches which at some point might fail . We carry a range of Genuine OEM BMW and aftermarket interior switches for the most common applications. If you don't see the switch you are looking for, give us a call and we'll be happy to get it for you.

For accurate results, specify your model below.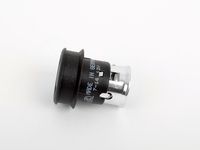 Replace your lost or defective cigarette lighter with this Genuine BMW part. The cigarette lighter includes the heating element and push button with cigarette insignia.
+
Emblem Application Specifics
(click here to check your car)


This item fits the following BMWs:
2008+ E82 BMW 128i 135i 135is 1M Coupe
1997-1998 E36 BMW 318i 318is 318ti 318ic 323is 323ic 325i 325is 325ic 328i 328is 328ic M3
1999-2005 E46 BMW 323i 323ci 325i 325ci 325xi 328i 328ci 330i 330ci 330xi M3
2006-2011 E90 BMW 325i 325xi 328i 328xi 328i xDrive 330i 330xi 335d 335i 335xi 335i xDrive M3 - Sedan
2006-2012 E91 BMW 325xi 328i 328xi 328i xDrive - Wagon
2007-2013 E92 BMW 328i 328xi 328i xDrive 335i 335is 335xi 335i xDrive M3 - Coupe
2007-2013 E93 BMW 328i 335i M3 - Convertible
2012+ F30 BMW 328i 328i xDrive 335i 335i xDrive - Sedan
1997-2003 E39 BMW 525i 528i 530i 540i M5
2004-2010 E60 BMW 525i 525xi 530i 530xi 528i 528xi 528i xDrive 535i 535xi 535i xDrive 545i 550i M5
2010+ F07 BMW 535i GT, 535i xDrive GT, 550i GT, 550i xDrive GT
2011+ F10 BMW 528i 528i xDrive 535i 535i xDrive 550i 550i xDrive M5
2004-2010 E63 BMW 645ci 650i M6
2012+ F12 BMW 640i 650i 650i xDrive M6
2013+ F06 BMW 640i Gran Coupe 650i Gran Coupe 650i xDrive Gran Coupe M6 Gran Coupe
1997-2001 E38 BMW 740i 740il 750il
2002-2008 E65 BMW 745i 745li 750i 750li 760i 760li
2009+ F01 BMW 740i 740li 750i 750li 750i xDrive 750li xDrive 760li
2013+ E84 BMW X1 sDrive28i X1 xDrive28i X1 xDrive35i
2004-2010 E83 BMW X3 2.5i X3 3.0i X3 3.0si
2011+ F25 BMW X3 xDrive28i X3 xDrive35i
2000-2006 E53 BMW X5 3.0i X5 4.4i X5 4.6is X5 4.8is
2007-2013 E70 BMW X5 3.0si X5 4.8i X5 xDrive30i X5 xDrive35d X5 xDrive35i X5 xDrive48i X5 xDrive50i X5M
2008+ E71 BMW X6 xDrive35i X6 xDrive50i X6M
1997-2002 Z3 BMW Z3 1.9 Z3 2.3 Z3 2.5i Z3 2.8 Z3 3.0i M Roadster M Coupe
2003-2008 E85 BMW Z4 2.5i Z4 3.0i Z4 3.0si Z4 M Roadster M Coupe
2009+ Z4 BMW Z4 sDrive28i Z4 sDrive30i Z4 sDrive35i Z4 sDrive35is
2000-2003 E52 BMW Z8 Roadster


Part #: 61349308246
In Stock

Free Shipping
on orders $199 and up