F83 Genuine BMW Steering Wheels

Upgrade your BMWs steering wheel with one of these OEM BMW steering wheels. Upgrade to the M3 steering wheel or select one of our other BMW motorsport steering wheels. These steering wheels feature sportier styling, thicker diameter gripping surface and some even have the tri-color M stitching around the inside.
Check our our selection of
MOMO steering wheels
for your BMW.

For accurate results, specify your model below.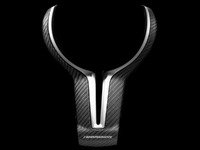 Matte "open pore" carbon fiber steering wheel trim for the F87 M2. This piece is used on the M Performance steering wheels but it can also be added to your stock wheel. The open pore carbon fiber does not have a gloss finish, just like the factory carbon fiber trim. Also fits M3/M4 but the carbon finish will be different.

Part #: 32302413480
Ships on Apr 2, 2018
Free Shipping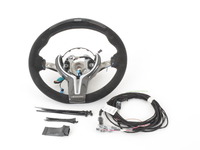 This BMW M Performance Steering Wheel is the perfect addition for any performance enthusiast. Features Shift Indicator Lights, 0-60mph, Quarter Mile and Lap times, lateral and longitudinal acceleration values and displays Efficient Dynamics data. Genuine Carbon Fiber adds to racing feel and exclusivity and is fully wrapped in Alcantara to provide excellent grip and comfort in extreme driving situations.
This item fits the following BMWs:
2015+
F80 BMW
M3
2015+
F82 BMW
M4

Part #: 32302344148
Ships in 5 days
Free Shipping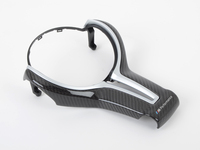 This steering wheel trim insert features a high gloss carbon fiber finish. It's a direct replacement for the stock black plastic trim on the stock wheel. M3/M4 trim also fits the F87 M2. A simple way to dress up your interior.

Part #: 32302345203
In Stock
Free Shipping