BMW F83 Clearance Parts

For accurate results, specify your model below.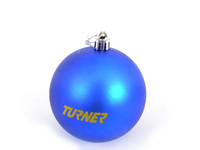 This is the "Turner Blue" ornament to show off your enthusiasm for motorsport! The colorful blue ornamental ball perfectly displays the Turner Motorsport logo and looks great on any tree or holiday decoration. This ornament is 3.25" diameter and made of non breakable abs plastic.

Part #: TMS208377
In Stock

Free Shipping
on orders $99 and up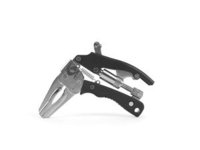 The Schwaben Pistol Grip Locking Pliers, a unique pistol style that is ideal in locations that do not allow the use of regular locking pliers.
Features:
The hammer-like lock release is easily pressed in tight locations giving maximum usability to the user
Durable, rubberized grip covers provide a comfortable, non-slip grip to ensure your hands have a solid hold at all times
Quickly and easily adjust the gate of the jaws for a secure clamp with the easy to use barrel adjuster

Part #: 014565SCH02A
In Stock

Free Shipping
on orders $99 and up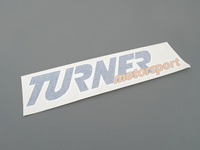 THE IDEAL TOOLBOX STICKER!
Cast some positive Turner vibes on your track build with this extra-large vinyl TURNER MOTORSPORT sticker. About as long as an arm, this is a great statement piece anywhere around the shop.
While supplies last. Limit one per customer, please!

Part #: 148-410
In Stock

Free Shipping
on orders $99 and up