Rebuilding your engine or giving your cylinder head an overhaul? Internal engine components covers parts that are located within the engine block and cylinder head. Examples include: timing chains and tensioners, rocker arms, rod bolts and studs, head bolts, valve springs, connecting rods, and more. These are Genuine BMW engine parts, performance upgrades, or approved aftermarket brands that have a long track record of reliability and quality.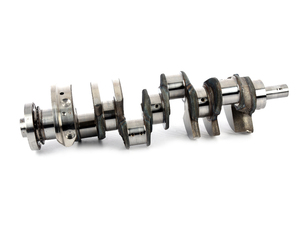 This is a remanufactured Genuine BMW crankshaft, guaranteed to fit perfectly and perform flawlessly.&Newline; &Newline; This crankshaft does not come with bearings.&Newline; &Newline; Price includes a $150.00 core charge.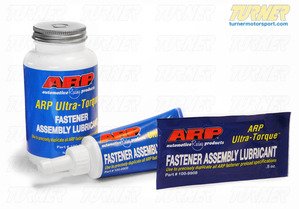 Ships in 10 Business Days
If you are using a premium fastener, such as the ARP brand rod bolts, head bolts, or main bolts, then you will want this assembly lube. Made to be used to precisely duplicate all ARP fastener preload specifications. Available in 3 sizes -- single use 0.5oz packet, 1.69 fl oz tube, or 10oz bottle (select your size below)

ARP is a company that prides itself on performance and durability, no matter the application. Offering the finest engine hardware money can buy is the driving initiative at ARP and this is evidenced by the staggering amount of satisfied customers and race teams the world over.