BMW G30 Engine Performance Packages

Since 1993 Turner Motorsport has been at the forefront of performance tuning for BMWs. We show this best in our tuned Performance Packages, developed along stages for specific BMW models. Each staged Package is tuned in-house, bringing together expertise from our street tuning division, service shop, and race team. Nearly all of our Packages feature custom-tuned performance software from the best names in the business. The software is the best feature in our kits, maximizing power gains while doing nothing to affect engine reliability or driveability. In most cases, Stages are upgradeable - you can jump from one stage to another by purchasing the new parts and revised software (contact us directly about buying parts outside of the Stage). Or jump right into a higher stage by purchasing the complete kit. We'll work with you to select the appropriate parts and a matching software tune. Nearly all of our Packages have been tested and tuned on our in-house Dynapack Chassis Dyno. Our packages are designed for US-spec models only.

For accurate results, specify your model below.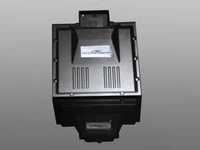 This Performance Module is a direct plug-in to the existing engine harness for a factory appearance and fitment and an instant power increase without risk. This offers more power and torque without the hassle of an in-depth, time-consuming install! It installs in less than 30 minutes and is completely reversible which makes this the easiest and most effective power upgrade you will ever make on this car. If you're looking for a substantial bump in power output, with minimal downtime for installation, full serviceability, and can be reverted back to stock then the AC Schnitzer power module is the way to go!
Schnitzer got it's start racing BMW's in 1967 and has since gone onto win many championships in DTM, WTCC and other touring car series. In 1987 AC Schnitzer started manufacturing custom high performance products for BMW's using their knowledge from years of racing and winning with BMW's. AC Schnitzer offers the highest quality components for your BMW.

Part #: 1100230350-48
Direct Ship