BMW G30 Performance Flash Software, 2005+ Models

The Fastest Way To More Power - Up To 120hp!!!
Our Performance Software makes more horsepower and torque with no downsides! Performance software is the icing on the cake, the finishing touch, or the capstone for your BMW tuning project. Software ties it all together - maximizing output from upgrades where the factory software can't keep up. The factory software is actually programmed around 87 octane which de-tunes the performance of the car. Our software is set to 91 as a mimimum, allowing us to be more aggressive with the programming. We can refine and adjust the factory limitations, opening up the potential for more horsepower or refinement from your current upgrades. We also tune the software to fix defects and rough edges in the stock software, making the car easier and more enjoyable to drive.
We have been tuning BMW software since 1995, making us one of the most experienced BMW tuners in North America. Over the years we have experimented and tested many different forms and brands of performance software, including developing our own on our Dynapack chassis dyno. Our Performance Software catalog includes tunes and upgrades that best suit your BMW and your upgrade goals.
Turner Motorsport Performance Flash Software features:
+ dyno developed, real-world tested
+ ignition and fuel timing adjustments
+ cam timing, including VANOS and Valvetronic
+ raised rev limit*
+ top speed de-limited*
+ part throttle and full throttle mapping
+ improved throttle response
+ specific software for most major upgrades - cold-air intakes, sport exhaust, etc
+ race software for removing catalytic converters**
* - on select models
** - not legal for street use, emissions liability waiver required

For accurate results, specify your model below.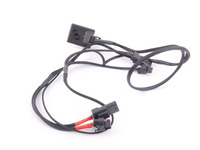 This boost controller was designed from the beginning to be easily installed and even easier to use. It plugs into a sensor and uses the factory DME to re-map boost, timing, and fuel maps. Changes can be made via Bluetooth, allowing you to use your smartphone to turn boost up for max performance or down for conservative driving. The app contains a live boost monitor that streams data in real time.
Up to 40HP/50lb/ft gain
Easy installation
Adjust boost via free Bluetooth app
Live, real-time streaming boost data on your smartphone
Worth 1 point toward your Dinan badge
For over 35 years, Dinan has been America's premier tuning company, pioneering advancements in BMW modification while retaining a focus on balanced performance that preserves the original character and driving feel that a BMW offers. When you install this Dinan part on your car, know that it's not only carefully developed and tested, but that Dinan stands behind it with a one year warranty. Dinan believes so fully in their "total package" approach that once your car has been fitted with enough of their parts, they celebrate your conversion from stock to Dinan with an exclusive trunk badge, displayed proudly by BMW enthusiasts everywhere.
Note: Dinan's one year warranty on DINANTRONICS Sport modules covers the product itself, and not damage related to misuse or associated labor costs.

Part #: D440-0047
Direct Ship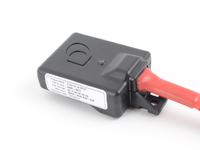 A simple Plug-and-Play system, this small boost controller is the perfect way to monitor your boost levels and make adjust with ease via a Bluetooth connection to either your Android or Apple device. Installation is simple, connecting to just a single sensor. Once installed this small, but powerful, package works in tandem with the DME re-mapping fuel, boost levels, and timing to get the highest performance possible out of your engine, giving you a gain of up to 30hp and 40ft/lb of torque for the 2.0L B46/48 engine or up to 20hp and 40ft/lb of torque for the 1.5L B38 engine.
Want to make adjustments? The Bluetooth connection allows you to turn up or down boost pressure levels on the fly with just a slide of your thumb! Or, for a bit more control, you can select from one of the optional 3 presets: Sport, Sport+, and Race. Night out on the town? Set the system to Valet Mode to limit the amount of boost and prevent someone from going on a thrilling joy-ride. All of these features are easily controlled from the free app for both Android and Apple Phones. Another great perk of this app is its live boost monitor, letting you see what you can already feel similarly to the iDrive sport gauge system.
Product Features:
Up to +30 HP and +40 lb-ft (B48), Up to +20 HP and +40 lb-ft (B38)
Bluetooth smart (Android and iOS Compatible)
Live boost monitor
Multiple power settings to choose from (Sport, Sport+, and Race).
Valet / parental control modes (-3 PSI)
Quick, easy, and discrete installation
Automatically detects engine type and loads appropriate mapping
CARB EO submitted and approval is pending.
14 day satisfaction guarantee
1 year product warranty (does not include consequential damages or labor costs)

Fits the following vehicles:
2014-2017 Mini Cooper
2014-2017 Mini Cooper S
2015-2017 Mini Cooper JCW
2016-2017 Mini Clubman
2016-2017 Mini Clubman S
2016-2017 Mini Clubman JCW
2017+ Mini Countryman
2017+ Mini Countryman S
2016+ BMW X1 28i

Part #: D440-0012
In Stock
Free Shipping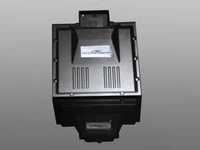 This Performance Module is a direct plug-in to the existing engine harness for a factory appearance and fitment and an instant power increase without risk. This offers more power and torque without the hassle of an in-depth, time-consuming install! It installs in less than 30 minutes and is completely reversible which makes this the easiest and most effective power upgrade you will ever make on this car. If you're looking for a substantial bump in power output, with minimal downtime for installation, full serviceability, and can be reverted back to stock then the AC Schnitzer power module is the way to go!
Schnitzer got it's start racing BMW's in 1967 and has since gone onto win many championships in DTM, WTCC and other touring car series. In 1987 AC Schnitzer started manufacturing custom high performance products for BMW's using their knowledge from years of racing and winning with BMW's. AC Schnitzer offers the highest quality components for your BMW.

Part #: 1100230350-48
Direct Ship