BMW Z8 Driveshafts

Got a vibration through the driveline on your BMW? Did you know that the u-joints are not replaceable on a factory driveshaft? Our remanufactured driveshafts allow for future replacement of u-joints and are rebuilt to a higher specification than the factory driveshaft. We start with OEM u-joints and then machine yokes onto the driveshaft to allow for future u-joint replacement. All bushings, universal joints, center bearings are replaced with new hardware (flex discs are not included but available separately). The whole unit is then dynamically balanced on a precision Axiline Balancer.

For accurate results, specify your model below.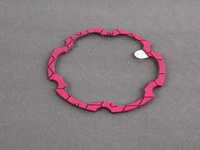 This gasket seal the driveshaft CV joint from the elements and should be replaced anytime the CV joint is removed.
This item fits the following BMWs:
1995-1998
E36 BMW
M3
2001-2006
E46 BMW
M3
2006-2008
E85 BMW
Z4 M Roadster M Coupe
Part #: 26111229503

Free Shipping
on orders $200 and up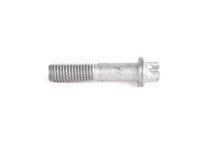 This is the M10x46-ZNS3 bolt that secures the driveshaft rear CV Joint to the differential.
This item fits the following BMWs:
Driveshaft CV Joint Bolt
1999-2005
E46 BMW
330i 330ci M3
2003-2008
E85 BMW
Z4 M Roadster M Coupe
Rear Axle Shaft Bolt
2002-2008
E65 BMW
760i 760li
2003-2006
E85 BMW
Z4 2.5i Z4 3.0i
2000-2003
E52 BMW
Z8 Roadster
Part #: 33217571990

Free Shipping
on orders $200 and up