Showing 3 results for "T#553532 T#553533 T#553530"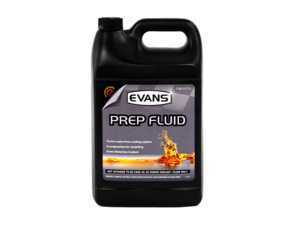 When switching to Evans Waterless Coolant - it is necessa...

When switching to Evans Waterless Coolant - it is necessary to make sure your system contains <3% water post-conversion.
Evans Prep Fluid is a Hygroscopic waterless cooling system flush designed to remove any remaining water left after draining all conventional anti-freeze and water from your BMW's engine. Evans Prep Fluid should be used to complete a successful conversion to Evans coolant, but it is not a substitute to a thorough drain of all cooling system components via a block drain. Evans recommends running Prep Fluid through your cooling system before refilling with Evans High Performance Waterless Coolant to ensure your water content is below 3% (54.4 Brix). This can be tested with an Analog Refractometer: T#553530
Features:
Properties: Hygroscopically absorbs water.
When to use: After draining 50/50 coolant from the cooling system.
Benefits: Ensures all residual water is removed from the system.
NOTE: Prep Fluid is not to be used as coolant. This product flushes water out of your system to successfully convert to Evans Waterless Coolant.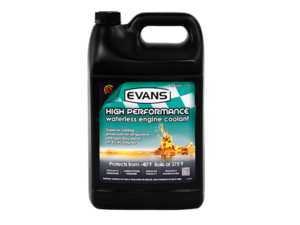 Evans High Performance Waterless Coolant is a proprietary...

Evans High Performance Waterless Coolant is a proprietary base fluid with an inhibitor package designed for all gasoline, light duty diesel, LP, and CNG engines. Evans does not contain water, giving it the ability to protect your engine below -40AdegF and above 375AdegF. Its higher boiling point eliminates the risk of overheating, as well as Boil-Over and After-Boil. Without boiling there is effectively no pressure in the cooling system, thus reducing stress on the system.This is particularly important when your vehicle is under constant load for extended periods of time, such as on the track or during spirited driving. Evans allows your vehicle to continue cooling when your engine is at high temperatures - Evans does not develop air pockets that prevent traditional coolants from flowing at high temperatures.
While Evans is ideal for both daily driven vehicles and track vehicles, it is also great for vehicles that spend most of their time in storage. Evans Waterless Coolant does not have any of the corrosive properties of traditional coolant - it will not separate and cause corrosion while your vehicle sits in storage. Evans is practical in most BMW applications.
Features:
Benefits: Reduces System Pressure, Prevents Overheating, Maximizes BHP
Boiling Point: Above 375AdegF
Antifreeze Properties: Protects below -40AdegF
Corrosive Properties: Unbeatable protection against corrosion and electrolysis
Life Span: Protects for life of the engine
Toxicity: Low Toxicity
Eliminates Overheating: Evans Waterless Coolants have a boiling point above 375AdegF and will not vaporize, thus eliminating overheating, boil-over and after-boil.
Reduces Pressure: Evans Waterless Coolants generate very low vapor pressures reducing stress on engine cooling system components.
Increases BHP: Evans Waterless Coolants eliminate pre-ignition and detonation caused by overheating - thus improving combustion efficiency and delivering more power.
NOTE: To ensure optimum performance, Evans recommends flushing your cooling system with PREP Fluid: T#553532 before filling with Waterless Coolant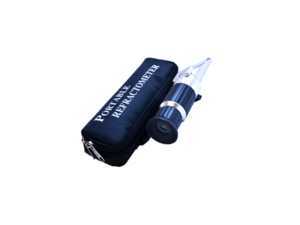 The Evans Analog Refractometer tests for residual water i...

On Order, ETA Jan 28, 2019
The Evans Analog Refractometer tests for residual water in your cooling system after converting to Evans Waterless Coolant. Evans recommends using their Refractometer to ensure that water content is <3% (54.4 Brix) so that your engine can fully benefit from all of the improved cooling properties of Evans Waterless Coolant.
Includes:
Storage case
Calibration screwdriver
Pipette
User guide
---