BMW Turner / H&R Height Adjustable Spring Sets
A Turner Motorsport Exclusive! We recognized a need from our customers for a height adjustable spring set for some BMW models. These sport spring sets allow you to set the rake of the car by having an adjuster on the two rear springs. This gives you a range of height settings to account for your ideal stance, additional weight in the trunk (stereos, etc), suspension travel and clearance. These adjustable springs are only available through Turner Motorsport. They are designed as sport springs - great for street use with a balanced rate. The stiffer spring rate will improve handling and reduce bodyroll. We think the H&R ride quality is perfect for street use - not overly stiff for every day use but stiff enough that it makes a significant improvement. Set includes front and rear springs, and adjustable rear spring perches.
Click here for additional information on using the rear spring perches.
A set of sport shocks is highly recommended when using sport springs.

For accurate results, specify your model below.
The E36 M3 is very sensitive to ride height in the rear - not so much for performance but for looks. Sometimes with "regular" sport springs the rear of the M3 can look too "high" or too "low" - depending on the spring pads, wheels, and even depending on the weight of aftermarket stereo equipment. This is a great solution - our kit allows you to "tune" the height of the rear of your car. This kit has a fixed front drop of 1.5". The rear ride height is adjustable from 1.0" - 1.75". Kit includes four sport springs, rear ride height adjusters, and a special lubricant for the adjusters.
This spring set is for the 1996-99 E36 M3 but can be used on a 1995 M3 by changing the front upper spring plates and spring pads.
This item fits the following BMWs:
1996-1999
E36 BMW
M3

Part #: 29910-2AR
In Stock
Free Shipping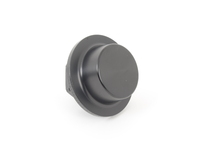 H&R makes it easy to adjust the rear ride height on cars with 60mm ID springs (road racing springs, H&R coil over springs -- not stock springs or any sport spring). These lower spring perches fit below the spring on the rear control arm. Adjustment is made by unbolting the shock to all the spring to move freely, then turning the spring perch to raise or lower the ride height.
Sold Individually.
For more information on H&R height adjusters and coil overs,
click here
.
This item fits the following BMWs:
1992-1998
E36 BMW
318i 318is 318ic 323is 323ic 325i 325is 325ic 328i 328is 328ic M3

Part #: HR92-K-X006A03
Back Ordered, Contact Us
Free Shipping