BMW E31 Hawk HT10 Racing Brake Pads
For over 15 years, Hawk Performance has dominated the racetrack by providing champions with cutting-edge friction materials. Whether you are looking to improve your braking ability during the next lapping day or looking to make your move on the final lap, Hawk has you covered with a wide array of Motorsport Compound Pads. The HT10 Compound offers a smooth initial bite and a higher torque level, high fade resistance and maximum operating temperature than the Hawk Blue compound. Optimum temp range on these is 300-1,300 degrees Fahrenheit (150-870 degrees C).

These pads are strictly for track use ONLY! Unlike some of the pads appropriate for street driving, Hawk HT10's are not designed to perform at the low temperatures that are normally experienced in ANY street car.
For accurate results, specify your model below: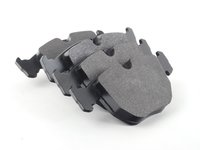 Hawk HT10 Race Brake Pads - Front - E39 530/540/M5, E32, E38, E31 850, X5
Direct Ship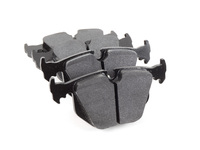 Hawk HT10 Race Brake Pads - Rear - E31
Direct Ship